Spring/summer '17 fashions in New York
RENEE MINUS WHITE | 9/16/2016, 1:41 p.m.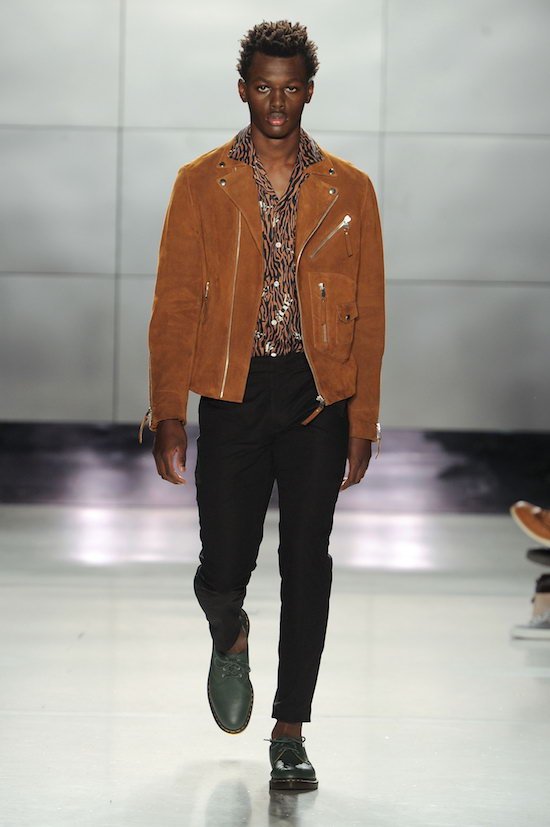 So excited! Great to have the spring/summer '17 shows in New York while the summer weather is still here. Last Thursday morning, Nicholas K's 9 a.m. presentation opened NYFW shows at Moynihan Station at the Dock, here in New York City. There was a special tribute to the late great New York Times photo-journalist Bill Cunningham. He was marvelous as a person, an excellent photographer and extremely helpful to this editor during her career, especially on her Paris, France fashion assignments.
The collection's theme was inspired by the movie "Theeb," which portrayed the Bedouin culture in the Wadi Rum. The movie set was the backdrop for the spring 2017 show. Huge wide-brimmed hats flopped every which way on models as they sashayed up and down the runway in monotone separates that ranged from shorts and short skirts to longer dresses, shawls and scarves. It was all very dramatic and looked as if it belonged in a place of narrow canyons and wind-swept towering plateaus. The silhouettes are stark and the colors included a dusty palette of natural nude shades.
This Bedouin existence is a triumph of sustainability and now serves as the source of inspiration and design for Nicholas K. Artisan woven fabrics, organic cottons, vegetable-dyed leathers and alpaca were constructed in softly styled layered pieces. In the collection, Nicholas K's shapes manipulated proportions and created infinite possibilities.
Patricia Field's Art/Fashion showed their collection at Howl! It was a fabulous runway show featuring new artist Ben Copperwheat. "We are in a time where one-note fashion is king," stated Field. "However, many folks still want the idiosyncratic spirit that we have inside of us—to express ourselves as individuals who stand out as interesting. … We are painters, not producers. We strive to create a special voice in our work."
Patricia Field Art/Fashion captures that energy and creates one-of-a-kind painted pieces to wear that inspire the imagination of the individual voice.
At Style Fashion Week, presented during Fashion Week at NYC's Manhattan Center, the shows were spectacular. Their opening show starred FGI's Star Award winner Melan Breton. He showcased a Taiwanese-inspired collection that was introduced with a grandiose dance performance accompanied by a live orchestra. There was a special appearance at the end of the show by reality television star NeNe Leakes. Leakes looked stunning in a black sequined cape ensemble. The audience screamed!
The final show of the evening was an enigmatic, interactive performance of Eddie Eddie by Billy Tommy's streetwear collection. These designs challenged all of the rules of traditional fashion.