Trump: 'President Barack Obama was born in the United States'
Stephen Collinson, Jeremy Diamond and Daniella Diaz, CNN | 9/16/2016, 12:01 p.m.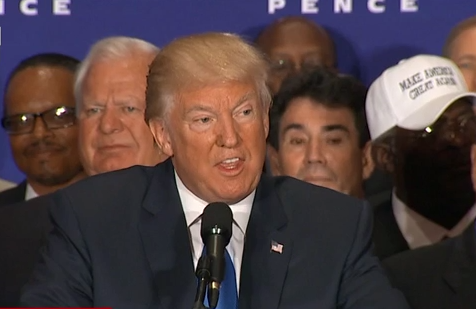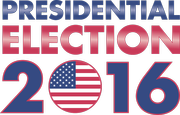 Donald Trump finally admitted Friday that "President Barack Obama was born in the United States," reversing himself on the issue that propelled him into national politics five years ago.
Trump sought to end his longstanding attempt to discredit the nation's first African-American president with just a few sentences tacked on at the end of an event to unveil his new hotel on Pennsylvania Avenue in Washington.
But the issue isn't likely to die down any time soon -- especially as Trump continues to falsely blame Democratic nominee Hillary Clinton for starting the "birtherism" controversy. Clinton spoke earlier Friday and said Trump's acknowledgment of Obama's birth doesn't go far enough and that he must also apologize.
"For five years he has led the birther movement to delegitimize our first black president," Clinton said at an event in Washington. "His campaign was founded on this outrageous lie."
Obama was born in Hawaii in 1961.
The President dismissed Trump's criticism Friday, joking with reporters at the White House and saying, "I was pretty confident about where I was born."
The birtherism controversy exploded Thursday evening when Trump said in an interview with The Washington Post that he still wasn't prepared to acknowledge Obama's birthplace. Within a few hours, the campaign released a statement -- attributed to his spokesman -- that said Trump now believes Obama was born in the United States.
The developments over the past day appeared steeped in political motivations. With 53 days before the presidential election, Trump is moving into a margin of error race with Clinton and trying to broaden his appeal while maintaining his grip on the GOP base.
Trump clearly was hoping to take the issue of Obama's birthplace and legitimacy off the table by the time of the crucial debate with Clinton on September 26, though the campaign statement seems certain to dominate the next few days.
Trump has made strenuous attempts to improve his dismal standing among minority voters and moderate Republicans in recent weeks, many of which see birtherism as racially motivated and an insult to Obama.
In a wider sense, his misinformation campaign about Obama's birthplace also amounted to an attempt to delegitimize an elected American President. In a stunning final twist to a bizarre and unprecedented saga, Trump now stands a reasonable change of succeeding Obama in office. The birtherism episode is one reason why there is such deep antipathy towards the Republican nominee in the President's inner circle.
The Clinton campaign immediately seized on the fact that Trump didn't issue the statement himself.
"Trump needs to say it himself. On camera. And admit he was wrong for trying to delegitimize the country's first African American President," Clinton spokesman Brian Fallon wrote on Twitter.
The late-night move also appeared to be an attempt to damp down controversy over remarks by Trump in an interview with The Washington Post published earlier Thursday in which he indicated he was not yet ready to admit that Obama was indeed born in the United States.