One in Five New Yorkers Still Live in Poverty
David R. Jones | 9/22/2016, midnight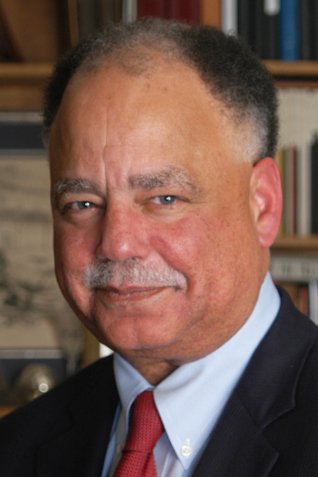 The latest Census Bureau figures were released last week, an annual year-to-year analysis of the nation's economic and social well-being based on measures such as income, health coverage and poverty rates.
Advocacy groups like CSS examine this data for ways in which it can assist us in making the case for stronger safety-net programs and evidence-based policy reforms that help address structural causes of poverty and income inequality in our society. So let's have a look at the numbers:
Median income for American households in 2015 increased by a respectable 5.2 percent, to $56,516. This is significant because it represents the first annual increase since the year before the Great Recession. Between 2014 and 2015, incomes rose by 4.4 percent for white households to $62,950, 4.1 percent for blacks to $35,898, and 6.1 percent for Latinos to $45,148.
Switching to health, uninsured rates fell by 1.3 percentage points in 2015, tacit proof that the Affordable Care Act (ACA) is indeed working. And were it not for a horrendous Supreme Court decision permitting states to opt out of the ACA's Medicaid expansion provision, uninsured rates would have most certainly dropped further. Nonetheless, the percentage of Americans without health insurance dropped, and more importantly, the percentage of uninsured children under age 19 dropped, from 6.2 to 5.3 percent.
The nation's official poverty rate also dipped, from 14.8 percent to 13.5 percent, or 3.5 million fewer Americans living at or below the poverty level.
What kind of conclusions can we draw from these numbers? Well, everyone should be pleased that poverty has declined, that uninsured rates are dropping, and median incomes are finally experiencing gains seven years after the Great Recession. That's welcome news. However, what clearly has not changed from year to year, and what should worry all Americans, is that the distribution of the economic pie is still enormously uneven.
As Eduardo Porter of The New York Times reported last week, even though median income increased in 2015 by 5.2 percent, it is still 1.6 percent below its peak of $57,423 in 2007, the year before the economic downturn. More notably, from 2009 to 2015 the average income for the bottom fifth of households fell been 2.4 percent. Over the same period the average income for the top fifth increased by 7.2 percent. Figuring out how to more evenly distribute the nation's economic expansion so all boats are lifted, rather than just the yachts, is really the issue.

Turning to New York, median household incomes are almost back to their pre-recession levels. For example, household incomes rose by 5.1 percent in 2015, to $55,572. The city's poverty rate, however, is still well short of its pre-recession level of 18.5 percent.
According to the American Community Survey, 1.68 million New Yorkers lived at or below the official federal poverty level ($24,036 for a family of four) in 2015. In numerical terms that's 65,000 fewer people in poverty than the year before.
Overall, the poverty rate dropped from 20.9 to 20 percent in 2015. Single mothers still account for the highest poverty rates (down from 41.4 percent to 40.6 percent). And of the city's ethnic groups Latinos had the highest poverty rate, 28.4 percent, a slight improvement from 2014 when it was 28.8 percent. The poverty rate for blacks was 22.7 percent, down from 23.4 percent.