Obama: African-American museum helps tell fuller story of America
Eugene Scott, Suzanne Malveaux and Kevin Bohn | 9/26/2016, 12:24 a.m.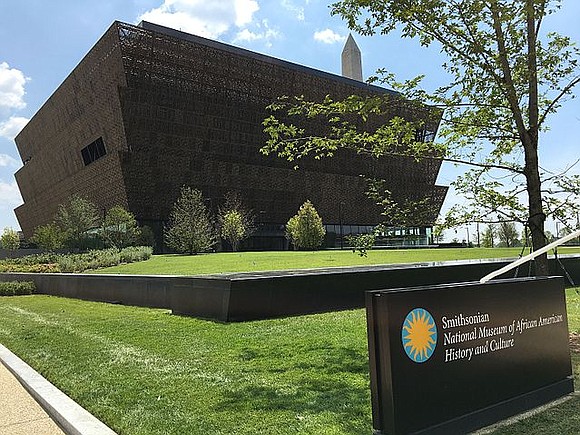 Asked what does it mean to him to see it finally open, he said, "It means that finally the African-American story on the National Mall is accessible to everybody, and in many ways it means that my ancestors are smiling," he told CNN. "This is framed in a way that this is everybody's story. It is not a black people's story. It is a story of America."
Slavery and freedom at focus
Officials said the chronicling of slavery and freedom are the centerpiece of the museum. That exhibit contains such items as a slave cabin from South Carolina, a bill of sale for a 16-year-old girl for $600, shackles used on slaves and a copy of the Emancipation Proclamation.
There is also an exhibition focusing on the fight against segregation, which discusses the era from end of Reconstruction through the Civil Rights Movement. Here, visitors see such things as abolitionist Harriet Tubman's hymn book to a dress Rosa Parks was making shortly before she was arrested for not giving up her seat on a segregated bus; a Tuskegee airplane used to train African-American pilots for World War II flights; a segregated Pullman train car as well as a stool from the Woolworth store where there were sit-ins in Greensboro, North Carolina, in 1960; and separate water fountains.
A separate section examines the Civil Rights Movement, the Black Power era of the 1960s and 1970s and other activism remembering many activists, including Lewis and Dr. Martin Luther King.
The museum holds more than 3,000 artifacts -- with many contributed from ordinary Americans from across the country. There are also tens of thousands of other artifacts which have been contributed which could be rotated later into exhibition space.
There are also many iconic items celebrating the achievements in sports, music, television and film including Michael Jackson's fedora hat worn during his 1984 "Victory Tour," boxer Muhammad Ali's headgear, musician Chuck Berry's Cadillac, baseball star Jackie Robinson's bat, some of Olympian Gabby Douglas' items as well as a statue honoring American athletes who held their hands up as a demonstration of solidarity during the 1968 Gold Medal ceremony.
Obama featured
One exhibit honors the legacy of Obama's election. During an interview airing Friday, he voiced his appreciation for all of those whose work helped make the museum happen.
"We were an outgrowth of Frederick Douglass and white abolitionists who partnered with him," Obama told ABC News. "We were the consequence of these Freedom Riders. Of all races. Young people idealistically coming down here and being willing to challenge an unjust system."
Also interesting is the design of the building. Sitting next to the Washington Monument on the National Mall, the exterior is made up of 3,600 bronze-colored panels. The architects of the building drew on imagery from both African and American history for the outer layer, saying they were trying to reach towards the sky to express faith, hope and resiliency. The building is three-tiered and is inspired by a traditional wooden column that features a crown or corona -- or African headdress -- at the top.
At night, the corona glows from the light within the building.
CNN's Kevin Liptak contributed to this report.