For-profit colleges: 6 things to ask before enrolling
Katie Lobosco, CNN | 9/28/2016, 10:42 a.m.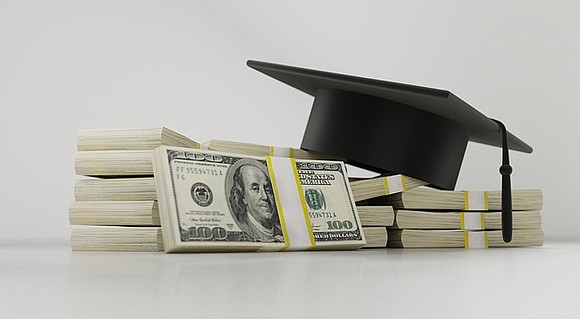 NEW YORK (CNNMoney) -- For-profit colleges have a ton of critics who've accused schools of luring in low-income students with false promises and then providing a subpar education.
The government found that to be true at the now defunct network of Corinthian Colleges. And ITT Tech, which shut down this year, was facing numerous lawsuits that claimed it misled prospective students about how many graduates actually found employment in their fields of study.
The government believes some students were so wronged, that it's forgiving their student debt.
DeVry University and the Education Management Corporation, which owns the Art Institutes, Argosy University, Brown Mackie College, and South University, have also been sued for deceiving students.
But while there have been some questionable schools in the industry, not all of them are bad.
For-profit colleges usually offer career-oriented programs in subjects like nursing, criminal justice, business, and information systems and technology.
They attract the non-traditional student -- one who's already working and may have a family. A lot of programs are two years or less, meaning you might be able to get your degree and land a new job faster than at another school.
That kind of setup can work for some people.
While overall enrollment is down for the industry at large, about 2.9 million people are currently enrolled at a for-profit school.
If you're looking to get a two-year degree, here are six things to ask to avoid enrolling at a shady school:
1. Is it a for-profit or non-profit college?
For-profits are owned by companies aiming to make money. Sometimes the companies are public, meaning they have shareholders to answer to.
Tuition is a for-profit college's main source of revenue. So enrolling as many students as possible is extremely important.
They aren't nearly as selective as non-profit colleges. The National Association for College Admission Counseling warns against for-profit admission recruiters who create a false sense of urgency for you to enroll. You should take time to weigh your options and read the fine print, the group recommends.
Non-profit colleges have other sources of revenue, like funds from the state or endowments, so they're not entirely dependent on enrollment numbers. Community colleges are usually public, non-profit institutions.
2. Does it have national, regional, and program accreditation?
A college may tout the fact that it has a national accreditation, but some employers -- especially some police departments -- will want your degree to be from a school that's regionally accredited as well.
Lacking a regional accreditation may also cause a problem if you want to eventually earn a bachelor's degree from a non-profit, four-year school. Most are regionally accredited and will only accept credits form another regionally accredited school.
Pursuing a nursing degree? Make sure the school also has a program-specific nursing accreditation from the Accreditation Commission for Education in Nursing, known as ACEN.
3. Is it accredited by ACICS? If so, beware.
About 245 colleges were approved by the national accrediting agency called the Accrediting Council for Independent Colleges and Schools, or ACICS. But after the government revoked its recognition of the watchdog in September, those schools have 18 months to find a new accreditor. If they don't, you won't be eligible for federal grants or student loans to attend those colleges.