The Cosmopolitan Review Sept. 28 - Oct. 5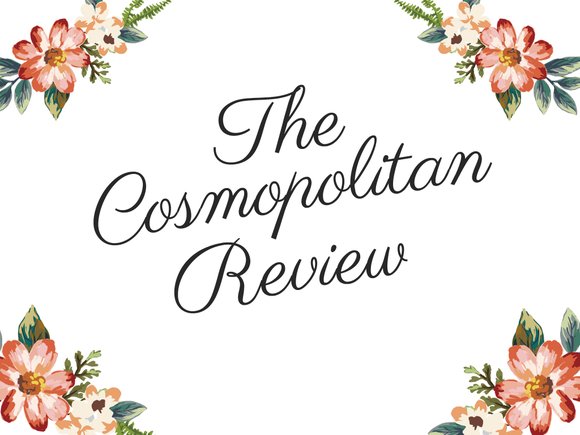 What day is the best day ever in Harlem? Well, besides Halloween when the streets are lit up with ghost, goblins, fairies, witches and favorite creatures, it has to be the day of the African-American Day Parade. With the theme Honoring Educators, this year's parade was a colorful combination of fraternities, sororities, marching bands and live entertainment that brought out the absolute best in everyone. Among the marchers were members from St. Charles Borromeo Roman Catholic Church with Father Gregory Chisolm carrying the banner, Deacon Rodney Beckford and several parishioners, a DJ playing only James Brown music and bag pipes—yes, bag pipes, we do it all, and we do it so well. Vendors were out en masse, it was one love between the people and the police and the biggest joy of all, there were no shooting incidents. Whew!
At the risk of sounding terribly bias, the New York Amsterdam News has to be the best weekly newspaper in publication. Page for page there is news of interest, food for thought, opinions on issues relevant to society, good sports reviews, all written by some very talented journalists and writers. I was particularly moved by columnist Felicia Persaud, who listed the names of the Caribbean victims of 9/11 by their country. Shortly after 9/11, my dear and now departed friend Bill Freeman told me of a young man named Francois, who had worked for him while employed at JPMorgan Chase. Although Francois was an affable young man, who Bill was very fond of, Francois just couldn't do anything right. He would mess up on even the simplest of tasks, and to make matters worse, Francois was always late. Unable to keep Francois on his team, Bill had to let him go but not before introducing him to a friend of Irish descent, who had his own business. The friend was willing to give Francois a chance, and hired him. Unforeseen by anyone except perhaps Bill, Francois and the Irish man struck up a wonderful friendship, and Francois finally found his niche and became a top-notch employee. Francois had mended his ways and improved his performance, eagerly showing up for work not only on time but early as he and the Irish man would often have coffee together. Together, Francois and the Irish man both perished. Bill was moved to tears, especially in the aftermath when Francois' mother called him to thank him for not giving up on her son. I was moved to see Persaud had the name Francois Jean-Pierre, Haiti, among the names on her list. What a nice tribute.
Having been a dancer in my previous life before becoming a writer, I was more than inspired upon reading the article, "Talented Black dance artists among 2016 Princess Grace awardees," written by Zita Allen. I always used to say that it was easier to be a rocket scientist than to be a dancer, yet these awardees continue to persevere, against all odds. Although cash prizes certainly help, perhaps the biggest honor is to receive recognition and a continuing chance to perform before a larger audience. Just to give a recap in case you missed it (What!), the coveted 2016 Princess Grace Special Project Awardees choreographers are Kyle Abraham and Camille A. Brown. Dance Fellowship winners are Tamisha Guy of Abraham.In.Motion; Paige Fraser, visceral Dance Chicago; and Jeffrey Duffy, Hubbard Street dance. Scholarship winner is Tyson Clark, Boston Ballet, and honorarium winner is ballerina Chrystyn Fentroy, Dance Theatre of Harlem. So nice, we had to repeat it twice. "Believe that you can and you will," said Guy.