Danny Glover and labor leaders highlight labor breakfast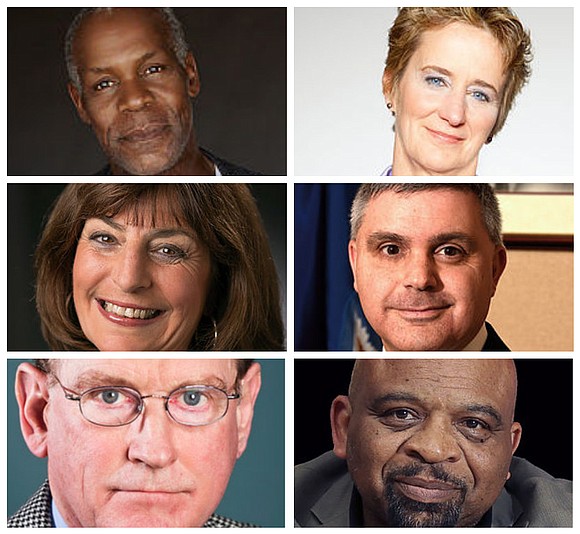 As president Cilento is credited with the passing of the Veterans' Service Credit bill that allowed veterans to purchase up to three years of pension credit, Paid Family Leave for women who have served in the armed forces, the reauthorization of the World Trade Center Health Program and the extension of the September 11th Victim Compensation Fund. Cilento is also credited with leading the successful effort in passing the Safe Patient Handling Act, which helps to reduce injuries to health care workers and the patients they serve.
Gresham has had the labor movement in his blood since he was young. His father had a union gig as a truck driver while his mother worked as a home care worker. Gresham started in the housekeeping department at Columbia and made his way up to clerk duty in the radiology department. With the assistance of the 1199 Training Fund, he became an MRI technologist.
In his four decades as a member of 1199 SEIU, Gresham has served as a member delegate, organizer, vice president, executive vice president and secretary-treasurer. His constituents elected him president in 2007. Under Gresham's leadership, 1199 SEIU helped fight for better work conditions, a living wage, health benefits and the rights of immigrants, women and the LGBT community. Gresham currently serves on multiple boards including the Children's Defense Fund, the NAACP, the Coalition of Black Trade Unionists, the A. Philip Randolph Institute, the Partnership for Quality Care and the Consortium for Worker Education.
Harold Ickes has devoted most of his life to politics and championing labor. Starting with managing Senator Eugene McCarthy's 1968 New York presidential primary campaign, Ickes has had a hand in every general election campaign cycle including Jesse Jackson's 1988 presidential bid, Bill Clinton's 1992 New York primary victory and 1996 re-election campaign and Hillary Clinton's 2000 New York Senate and 2008 presidential campaigns. He also served as a senior adviser to David Dinkins' mayoral campaign in 1987.
Ickes served as an assistant and chief of staff to Clinton from January 1994 to January 1997. For three decades, Ickes practiced law for the New York-based firm Meyer Suozzi English & Klein, PC, representing labor unions. Ickes also helped found The Ickes & Enright Group, a federal affairs consulting firm, with his partner Jackie Ann Enright.