Killer cop cuffed: NYPD officer who killed Delrawn Small indicted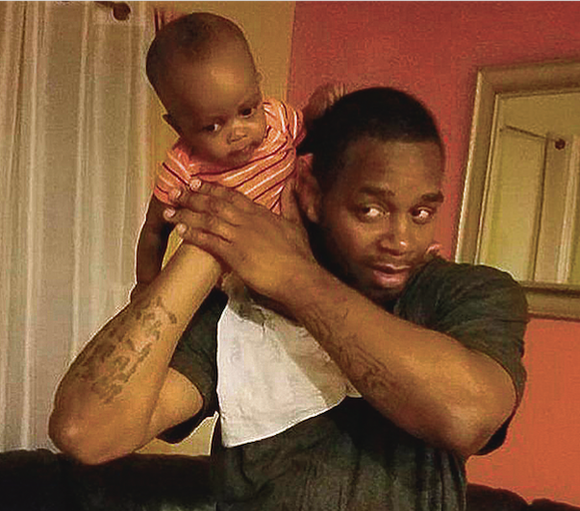 It was surreal. Like a scene from a movie or TV drama. Tuesday, Sept. 27, 2016, when they slapped the handcuffs on officer Wayne Issacs, the family of his slain victim, Delrawn Small, gasped and cheered at the same time. Warnings from bulletproof-vested Brooklyn Supreme Court officers were not followed, as the family broke into applause. When Isaacs was remanded and led away, Small's family members broke down in tears, relieved, surprised and anticipating some form of justice, they said.
"That felt good, but I know we've got a long road ahead of us," Victor Dempsey, the victim's brother told the Amsterdam News. "All [Isaacs] did was go to jail is what he should have done the first day it happened. But now that he's in cuffs, I see that the attorney general is doing what he has to do to find just for our family—and the city."
In the wake of police killings of Black civilians around the country and in New York City in particular, including Eric Garner and Akai Gurley, this year Gov. Andrew Cuomo appointed Attorney General Eric Schneiderman to act as independent special prosecutor in police-involved shootings and in fatal encounters.
Dempsey said that although he and the family are happy that Isaacs has been indicted, arraigned and, for now, remanded in the case, he stated, "It's not even a victory yet. This is just a step in the right director. I'm gonna be watching [the attorney general] until its done."
"In of July 2015, my office was appointed as special prosecutor in cases where an unarmed civilian dies during an encounter with police, and in cases where there is a significant question as to whether the civilian was armed and dangerous," stated Schneiderman Tuesday. "Pursuant to that authority, July 4 of this year, my Special Investigation and Prosecutions Unit launched an investigation into the death of Delrawn Small. We conducted a thorough investigation and, as I have always pledged, followed the facts where they led, without fear or favor. After a thorough investigation, we concluded that the evidence warranted a presentation to a grand jury. [Monday], that grand jury voted and returned an indictment of NYPD officer Wayne Isaacs on charges of murder in the second degree and manslaughter in the first degree. Pursuant to that indictment, Mr. Isaacs was taken into custody this morning and arraigned today in Brooklyn Supreme Court. My office takes the prosecution of this matter very seriously, and intends to prove the alleged charges against Mr. Isaacs beyond a reasonable doubt in a court of law. At today's arraignment, the judge granted our office's request for bail at $500,000, along with the requirement that Mr. Isaac's surrender his passport and firearms, restrict his travel and wear an ankle bracelet to be monitored by the court."
"I am going to fight until we get justice for my husband," Wenona Small said. "I want officer Wayne Isaacs to spend the rest of his life in jail, and I will be at every court proceeding and hearing until there's justice for my husband."