School safety data say Black students face more arrests, summonses than white peers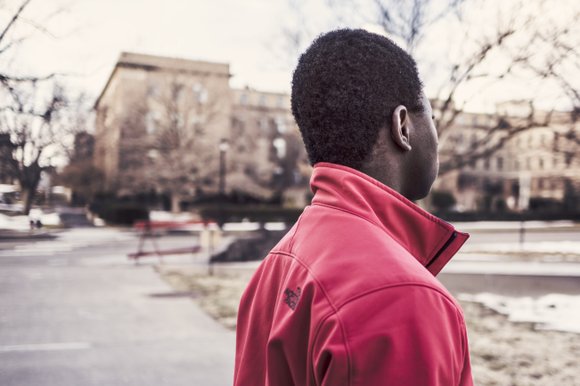 Students as young as 7-years-old are being handcuffed by authorities, the NYPD reported.
An all-time low for arrests and summonses does not apply to minority students. A 2016 NYPD data School Safety report, shows that students of color are more likely to be apprehended for minor offenses such as disorderly conduct, trespassing and marijuana possession.
Although crime in New York City public schools has dropped nearly 35 percent over the past year, Black and Latino students are disciplined with more arrests and summonses than their white peers. Students as young as 16 are issued summonses for non-criminal offenses, said Advocates for Children, an educational activist group.
"We still have a lot more work to do to ensure disciplinary disparities are addressed and to implement fair and effective strategies to keep schools safe," Mayor Bill De Blasio said in a statement to the AmNews.
Overall, there has been a 10 percent decrease in school-related arrests and a 37 percent decrease in summonses issued by school safety officers. The city has invested more than $47 million to support the expansion of school climate and mental health initiatives, totaling $140 million over the next four years.
In a ChalkBeat analysis of a 2016 spring precinct report, approximately 53 percent of Black students made up the 397 arrests inside schools. Hispanic students lagged slightly behind. They made up 33.5 percent of student arrests. White students made up a meager 6.3 percent of arrests or 25 total.
Legal and education activists applauded the steady improvements, but questioned the inherent bias and training of school safety officers.
Director of the School Justice project for AFC, Dawn Yuster urges the city to dismantle the school-to-prison pipeline and invest in restorative practices.
"There were 93 children in emotional crisis that were handcuffed, all of those students were students of color," Yuster said. "We hope the city will adopt a pilot program that would invest in comprehensive mental health services in high-need schools, including hospital-based clinics."  
Yuster said the arrests and summonses are "terribly traumatic" for students and families. Last year, Yuster recalled that a 9-year-old student with disabilities was held by the NYPD in Velcro handcuffs.
"It was devastating to the family to see their child in this situation," Yuster said. "It traumatizes the child for life."
Yuster advises schools to provide crisis de-escalation training to public safety officers and faculty.
Nelson Mar, an education law specialist for Legal Services New York City, an agency that provides racial, economic and social justice for low-income workers, cites poverty as a factor for higher arrests among students of color.
"A lot of these schools have high needs students and at-risk students," Mar said. "It's a function of being exposed to high crime, high stress and toxic environments due to poverty. That cannot be overlooked in this. There is also the issue of implicit bias as well."
According to Yuster, there is a lifetime of "damage" to society when students acquire a record.