The Brownstone, Il Caffe Latte, Monk at 100
9/30/2016, 3:25 p.m.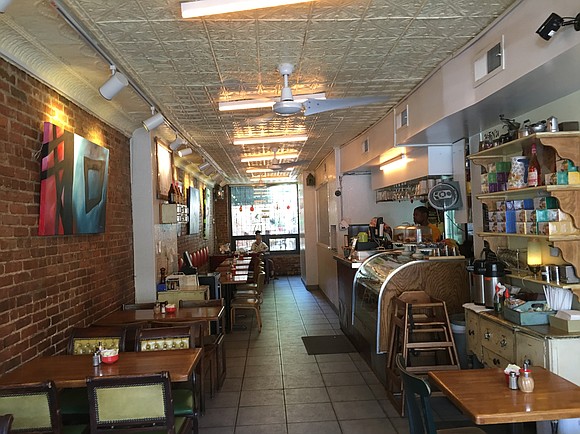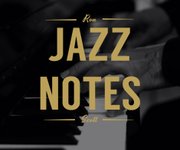 Berta Indeed, a longtime Harlem resident and jazz promoter who is diligently keeping the music alive in the community, will present "Straight-Ahead Jazz in Harlem," Oct. 7, 7 p.m.-11 p.m. at the Brownstone (4 W. 122nd St., between Lenox and Fifth avenues).
Indeed will present an ensemble of accomplished musicians, featuring the tenor saxophonist Patience Higgins and his All-Star Band, with pianist Marcus Persiani, trumpeter James Zollar, bassist Brad Jones and drummer David Gibson. Special guest vocalists include Ghanniyya Green, Annette St. John and Lady Cantrese.
The admission of $25 includes a free buffet, cash bar and a complimentary glass of Champagne before 9 p.m.
One of my favorite eateries and meeting places in Harlem is Il Caffe Latte (189 Lenox Ave., between 119th and 120th streets). The food is excellent, especially for those who are committed to eating healthy, and the portions are more than adequate.
It is a warm laid-back atmosphere, where the owner, Young (yes, she rolls with one name like Stevie or Sade), can often be seen scurrying about taking orders along with her young, friendly staff.
It is the ideal place for taking meetings, working on your laptop while enjoying a nice meal or just plain ole' socializing with friends and family.
Aside from the food, what really caught my attention at Il Caffe Latte is its choice of music (taped). Most often, the music holds me so tight it's difficult to leave. Those hits just keep on coming. The music ranges from world music to Shirley Bassey (singing "April in Paris"), Nat King Cole, Tony Bennett and, yes, Little Jimmy Scott, or maybe it's the Motown sound.
There is artwork by local artists hanging on the exposed brick walls, which changes every month or two to keep the patrons on their toes and artistically balanced. Shhh, don't tell, but many of the international acclaimed jazz musicians are often on the scene. No reservations. Just show up and enjoy the food, art, music and ambience. There is also a location at 458 W. 145th St. that has two floors.
Oct. 10, the genius pianist and composer, Thelonious Sphere Monk, would have been 100 years old. In recognition of his birthday, Oct. 13, the Center for Jazz Studies at Columbia University (632 W. 125th St., Prentis Hall, Room 101) will present "Thelonious Monk at 100: Enduring Questions," a lecture by Gabriel Solis.
Early on, some musicians actually laughed at Monk's style, "noting that he played off key and just sounded real strange." Little did they realized his unorthodox style would lead him to becoming one of the most noted jazz musicians in history.
Monk is the second most-recorded jazz composer after Duke Ellington, which is ironic when you consider Ellington composed more than 1,000 pieces compared with Monk's 70 or more. Many of his compositions, such as "Well You Needn't," "Hackensack," "Epistrophy," "In Walked Bud," "Straight No Chaser" and "Pannonica," became jazz standards.
Noted guitarists, trumpeters, vocalists and, of course, pianists all tackle his music. They admit how difficult his music is to play with his dissonances, angular melodic twists and percussive attack with dramatic use of silences and hesitations.