The Cosmopolitan Review: April 6 - April 12
4/6/2017, midnight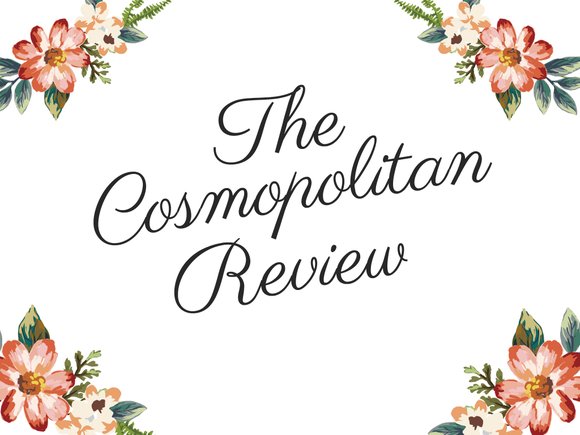 March certainly left 2017 roaring like a lion, with strong wind and rain. With temperatures fluctuating throughout the entire month, it was obvious March couldn't decide whether it wanted to be a lion or a lamb. Sound familiar? I have the same trouble sometimes.
Having no trouble at all was Paris Jackson, daughter of the King of Pop, Michael Jackson, who found her way to Paris Blues. This nightclub is the spot I have been telling you about. Unbeknown to anyone, she surreptitiously pulled up in her chauffeur-driven limousine on a recent Wednesday night around 9 p.m., just as the band was getting started. Accompanied by her bodyguard, Paris made herself quite at home, enjoying the ambiance and digging the sounds. Although the word spread like wildfire, everyone was cool and respectful that royalty was in the house. A good time was had by all.
While we're on the strip, I can't make out what is going on with Chez Lucienne. Closed for the weekend and a few days after, it finally seemed to have some semblance of life but it was only a flicker. Everything is yet to be determined. Stay tuned.
Meanwhile, quiet as it's kept, Edgecombe Avenue and 140th Street are popping with a brand-new restaurant called The Edge. Open for breakfast, it is obviously the new in-spot. Even at 11 a.m., you might need a reservation. A few blocks up at 142nd Street is a darling little coffee shop. It's the kind of place where dreamers dream, writers write and friends linger over the most delicious pound cake and coffee stronger than Starbucks.
Dance Theatre of Harlem continues to amaze with all things ballet and then some. The school welcomed a packed house to the Sunday Matinee series celebrating the 100th birthday of the first Black prima ballerina, Janet Collins. Hosts for the afternoon were Carmen de Lavallade and Anna Glass. Collins became prima ballerina at the Metropolitan Opera in New York, which was the toughest barrier to break in the all-white world of classical ballet. Yet, she still remains virtually unknown. Attending the celebration was former ballerina Deloris Brown, who danced with Ed Fleming and the Negro Ballet and currently for the Academy of Music in Philadelphia. Brown expressed how she had the honor and the privilege seeing Collins perform and stated that she was "the fastest woman alive coming out of the wings." Collins is the cousin of de Lavallade, who praised Collins by saying, "Without Janet Collins, there would be no opportunity for Black classical ballet. She paved the way."
Also performing at the matinee were Melody Fader, pianist; Diane Monroe, violinist; spoken word poets the Harlem KW Project; and the amazing Dance Theatre of Harlem School, Upper School Students featuring Cristel Alvardo, Chloe Edwards, Jenelle Henry, Rose Martin, Fernanda Martins, Camila Quintana-Gallardo, Alexix Smith, Tatianna Stevenson, Nia Long and Tristan Grannum.
The glorious afternoon was followed by a reception with red velvet cake and—What else?—Champagne. Among those in attendance was astrologer and spiritual reader Alain Van Beaux, who, while I was speaking to him, immediately sensed there was a Virgo in our midst. It was my daughter Julia!