Mets and Yanks open season with renewed hopes and new rules
Vincent Davis | 4/6/2017, midnight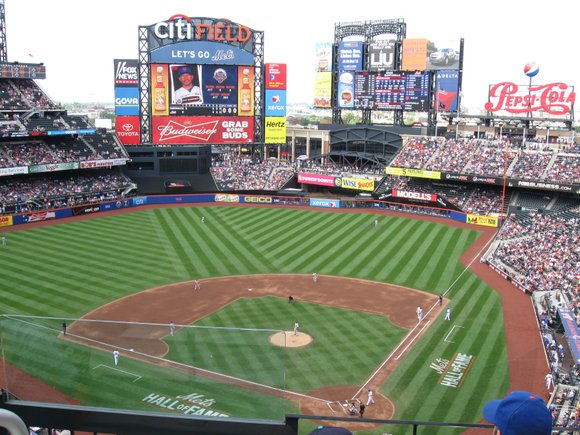 The start of the baseball season has begun. The New York Mets opened their season at home on Monday afternoon with a 6-0 win at City Field against the Atlanta Braves, the first game of a three-game home stand.
The New York Yankees opened up the season on the road in Florida verses Tampa Bay, a 7-3 loss Sunday and a 5-0 shutout of Tampa Tuesday, game two of Tampa's three-game home stand. The Yanks then travel to Baltimore to play the Orioles for three games beginning tomorrow (Friday) and concluding Sunday to officially open up Yankee Stadium Monday, Opening Day, against Tampa. It's a three-game run followed by the St. Louis Cardinals for three and the Chicago White Sox for three. 
The Mets, who host the Miami Marlins beginning today (Thursday) through Sunday, then hit the road for seven games, three against the Philadelphia Phillies and four against Miami.
Both the Mets and Yankees, along with the rest of Major League Baseball, will have to adjust to amended rule changes this season.
The most significance change is the amended Intentional Walk Rule. Pitchers will no longer be required to throw four balls to their catcher to intentionally walk a batter. Instead, the defending team's manager who wants to issue an intentional walk will signal to the umpire from the dugout, and the umpire will then send the batter to first base without the customary four pitches being thrown.
There have also been changes to Replay Review. Managers now only have 30 seconds to decide whether to challenge a play. Additionally, a "conditional two-minute guideline" will be
instituted for replay officials when they are making a call on a review, although it does leave some leeway in case additional time is needed for umpires to analyze and make the correct call. Rules have been amended to help shorten games. 
The Yankees, who've won 40 American League pennants and 27 World Series, haven't been to a championship since 2009, beating Philadelphia in six games. The Mets, who've won two chips, the first in 1969, and then again in 1986, lost the World Series to the Kansas City Royals in 2015. They were eliminated last year in the wild card round by the San Francisco Giants. Of the two New York City teams, the Mets are expected to make another postseason run. Expected to defend their pennants and championship is the Chicago Cubs and the Cleveland Indians, who lost to the Cubs in last year's World Series. It was the Cubs first championship win since 1908.