Nolen Scruggs soars at Columbia
Lois Elfman | 4/6/2017, midnight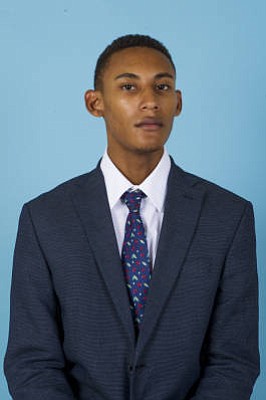 At a school not known for its sporting success, fencing has been a shining light for Columbia University. The fencing team won back-to-back NCAA Championships in 2015 and '16. Although the team fell short of a three-peat, they managed to finish third at this year's National Championships.
Sophomore foil competitor Nolen Scruggs, who grew up in Queens and attended high school at Packer Collegiate Institute in Brooklyn, was the runner-up in individual men's foil and had the best record in the team competition.
"At the National Championships, I told myself instead of focusing on winning each bout, I would focus on each touch and making sure that every action I did was going to help me achieve my goal of winning the next point," said Scruggs. "By breaking it down to a smaller level of focus, I got bigger results."
His mother encouraged him to give the sport a try at age nine and it stuck. Fencing is extremely popular in the New York area and great coaches are available. Scruggs' step-father owned a fencing club and is now a coach at the Fencers Club in Manhattan, where he trains. When making a decision about college, Scruggs factored in his desire to continue in the sport.
"I chose Columbia because it had the best practice for me considering it was close to my original club and coach and also because it seemed like the most tight-knit team among college teams," said Scruggs, a political science major with a concentration in human rights, who anticipates going to law school.
"Fencing is a very mental sport. It teaches you how to control your actions and thoughts to the finest detail. Each movement you do garners reaction from your opponent. Moving that into social skills, everything we do has a reaction from other people, so fencing has definitely taught me to expect the outcomes of my actions," said Scruggs.
Being a student-athlete is challenging. Scruggs stepped back from pursuing a spot on the junior national team to focus on school and fencing for Columbia. While the traditional notion of a jock may lean more toward football or basketball, Scruggs has his own well-earned perspective.
"Out of all the Columbia athletes I've met, I have the most championship rings," said Scruggs, who was an All-Ivy First Team selection this year. Next up are the U.S. Senior National Championships later this month.