NYS Zeta Phi Beta Sorority, Inc. hosts call-to-action events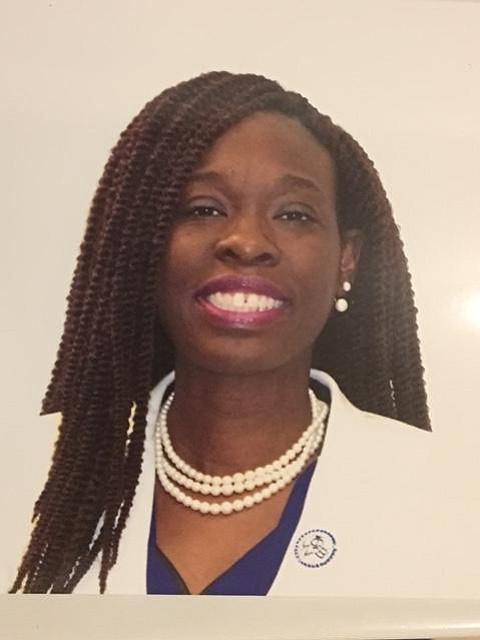 On April 8, 2017, the New York State members of Zeta Phi Beta Sorority, Inc. will host numerous Call to Action Forums under their sorority's GET ENGAGED Social Action Initiative throughout New York State. Chapters members from Brooklyn to Buffalo will be giving the community an opportunity to be informed on political issues. At these events, chapters members will discuss the significance of voting, getting involved and staying informed with local representatives. "Unfortunately, there is a critical gap in awareness in the political progress among certain communities. It has also been found that many voters are only aware of 'upper level government officials' and may not see the importance of getting involved with our local representatives' decision," said Keisha Alleyne, New York State Social Action Coordinator. "It is important for organizations like the Zeta Phi Beta Sorority Call to Action Forums to inform our communities."
Alleyne joined the Zeta Phi Beta Sorority in 1993 when she attended Bryant University while earning a bachelor's degree in accounting. Along with her work with the Zeta Phi Beta, she is the co-founder of nonprofit organization Collegiate M.I.N.D.S. and a member of other nonprofits boards.
She explained, "Ever since the Zeta Phi Beta Sorority, Inc. was founded, we have always been a community-conscious and an action-oriented organization. For the past couple of years, the Social Action NYS various chapters has partnered with the League of Women Voters to address social action initiatives." The NYS organization has also partnered with the March of Dimes, American Cancer Society and St. Jude's Research Hospital.
Along with their annual scholarships for New York State residents, they are working with A Monique Inspires Foundation, Inc. They will be providing supplies for children who have been placed in the foster care system all over New York.
The Zeta Phi Beta office is located at 450 Lexington Ave., Manhattan.
In Brooklyn, this event will take place at the St. Paul Community BC Family Life Center, which is across from 859 Hendrix St., from 11 a.m. to 1 p.m.
For more information about the NYS Zeta Phi Beta Sorority or the location list for the upcoming events, please visit www.nyszetas.org.