The reality of a dream becoming a nightmare
P.J. Greasley | 4/6/2017, midnight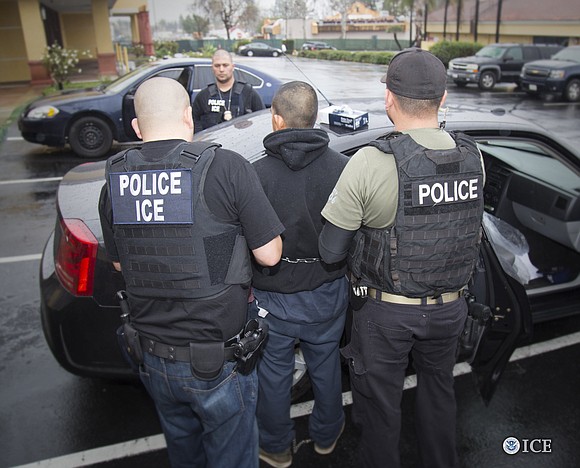 Sometimes when you hear of someone being deported back to the Caribbean, your first impression is that this individual is a criminal, and when I lived in the Caribbean that was always my belief. If you were deported from the United States, it was because you were a criminal.
Fast forward to years later—this year—and now living in the same United States. I have now found myself frightened of being deported, and it is not because I am a criminal, but because I decided to believe that the U.S. was the place for me to make a better life for my children and myself.
Like many people from the Caribbean, I came to the United States hoping to build a better life for myself and my children back home in the Caribbean.
I believed in the so-called American dream, that if you work hard you pay taxes and do not commit crimes you can live peacefully here, even though you are not documented. That is what I stood on when I decided to overstay my visa, thereby becoming an undocumented immigrant.
It goes without saying that the hopes of the immigrant population in the U.S., especially undocumented immigrants, rested on the victory of the Democrats at the 2016 general election. We all know what happened.
Now, I along with millions, are literally living with the fear that any day now I could be detained and deported from this country. Again, not because I am a criminal, but because the new administration is portraying a Hitleresque attitude toward immigrants, an attitude that I consider to be an intolerance of anybody who does not carry the same color or affiliation as the powers that be—just like Hitler in the 1930s.
So the dream is now quickly becoming a hellish nightmare for me. What am I going back to the Caribbean to? How will I continue to support my children? I am literally at a crossroad, and there are nights now when I wake up sweating in fear that I have been deported. The nightmare is too real for comfort.
When I work, I pay taxes on the money I make, just as an American would, or should, because many Americans do not pay their taxes.
I do not cause the police any additional work. I assist the police in any way I can to continue safeguarding my community, and generally I have a good moral conduct while here so that I would not be considered, or rather should not be considered, for deportation. But that is just a dream.
As I am about to leave home now, I am praying that God go before me and scatter the ICE men, the immigration officers who have been roaming like vultures up and down our streets and avenues, looking for undocumented persons to deport.
Because in this fight I believe only God could help us get through this rough phase of our lives as immigrants in this country.
Most mornings, I wait for texts and phone calls from friends to find out if there are ICE men outside, so I could know where I could go and where I should not go to avoid detention.