Tips for flying with children
MEGAN PINCKNEY | 4/6/2017, midnight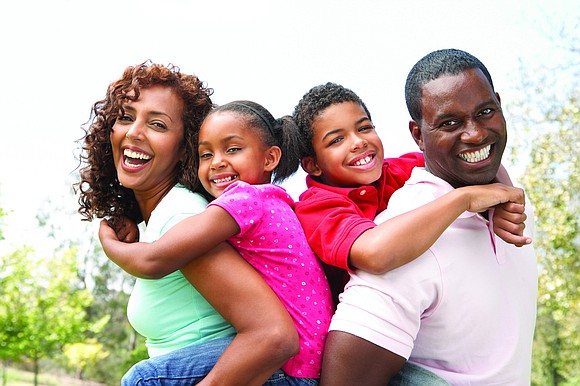 Traveling with children is difficult. Well, let's be completely honest. Doing pretty much anything with children is quite challenging, but traveling is especially hard. Their short attention spans, inability to move quickly or even just at your speed and need to constantly be entertained creates an entirely new challenge to getting from point A to point B.
Recently I traveled with two boys, ages 6 and 7, all by myself. I am not a mother, so I am not use to doing even the simplest of "motherly activities." Therefore, even just the thought of having to travel alone with them gave me anxiety. Sure, I am a frequent flyer. I fly often enough that doing things such as connecting in a new location comes almost naturally now. But when I realized I would be flying with them from the South to out West, with a connection in the Midwest, I was not sure I would be able to do it. How was I going to ensure that I would get us to our next gate in such a short amount of time? How was I going to entertain them on not one, but two plane rides? And what would happen if I failed?
The truth is, failing was not an option. I had to get it done, so I did. And along the way I came up with a few tips that could help you the next time you have to take flight with a young child—or two.
Snacks are a necessity
Never underestimate the power of food and its ability to keep the attention of little ones. Pack their favorites from home that may be considered a treat and not given to them often. You can use snacks as a reward for great behavior throughout the flight. Also pack snacks that take a while to eat (think raisins, Cheerios, grapes, etc.) so that the act of eating actually takes up time. Allow your children to choose a snack at the airport and withhold it until well into the flight, or in my case, the second flight. It gives them something to look forward to aside from just landing. And most importantly, pack a lot of snacks. Long flights especially warrant hunger from restlessness. Chances are your children will not want any of the snacks offered by the airline if you run out of yours, and if they do, the prices are almost too absurd to even consider buying.
Plan your course of action
You know the old saying, "Those who fail to plan, plan to fail?" Well that could not be truer in this situation. To ensure that your trip goes smoothly there are a few things you should do to prepare. First, explain to your child or children what is expected of them. Let them know that they will be changing planes and that you need them to keep up with you as you walk—or run—from one gate to the next. Giving them the heads up will result in them understanding why you are hustling them and hopefully it will encourage them to be helpful. Second, ask the flight attendant or use your airline's app to determine where your connecting flight's gate is. This information will give you the opportunity to charge forward the moment you deplane. It will also save you time by allowing you to avoid stopping at the monitors that list every single departing flight for that day.