Why is Albany waiting to raise the age?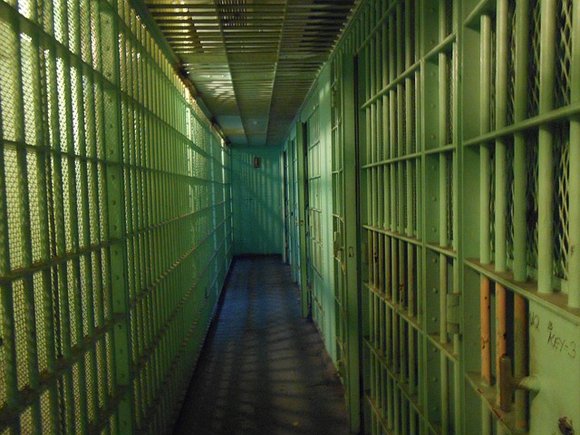 President Donald Trump's administration has stoked concern in the New York State government, and New York State Gov. Andrew Cuomo wants a budget to address that concern.
But there are a few fights he must settle before that comes to fruition.
Cuomo and the state Legislature agreed to a tentative budget Tuesday, but tentative means it's not certain.
Cuomo said that the state Legislature didn't have an agreement on all of the bills, but a "conceptual agreement" on some of them. He's looking to finalize everything after the Easter break. "If we can get it done today, fine," Cuomo told reporters. "The pressure is really off the situation because effectively the entire function of government was funded."
New York State Assembly Speaker Carl Heastie isn't a fan of Cuomo's approach. Citing that school districts need to know their budget for the following year as soon as possible, Heastie wants Albany to speed up the process.
"I think he's wrong," said Heastie to reporters Tuesday. "School districts needs to have certainty as to what the education budgets are. Those are due May 1. So I think we should try and give them as much clarity and time to get their school budgets done. The assembly is here and ready to work. Send the bills."
But a representative for Cuomo fired back at the Assembly on social media.
"There's no obligation to get the budget done by Easter," said Cuomo representative Rich Azzopardi on Twitter. "It was to get it 4/1. They failed. If they were worried about schools, they would've gotten it done by April 1."
Sunday, Cuomo spoke of the nation's capital forcing New York State's hand in closing the gap between federal money that could be lost under Trump.
"The looming threats from Washington leave us with two options," Cuomo stated. "Our state budget must either fully anticipate and address our human and financial needs, or we must keep working to reach compromise on the reform issues and remain financially cautious so we can adapt to federal actions once they are determined,"
Several issues held up the budget. Two of them were the Raise the Age proposal and affordable housing. Cuomo said he wouldn't accept "half a loaf" on those two subjects and pushed for an extender of the current budget for two more months.
"Given the inability of both houses to reach an agreement, I am sending up an extender of the current budget to keep the government fully functioning until May 31," said Cuomo at the beginning of the week. "I have spoken to both leaders who have agreed to pass the extender bill by tomorrow afternoon, which is the necessary deadline to keep government fully functioning."
Cuomo said Raise the Age, affordable housing and education funding still need to be discussed fully, but he is happy that the government is still running.
Monday, both houses of the state Legislature passed a budget extender to avoid a government shutdown. The two-month extender that fully funds the state's $16.4 billion new construction and economic development plan for the next complete fiscal year, includes $2.5 billion in capital for the clean water infrastructure initiative and $180 million for the Kingsbridge Ice Center in the Bronx.