Why is Albany waiting to raise the age?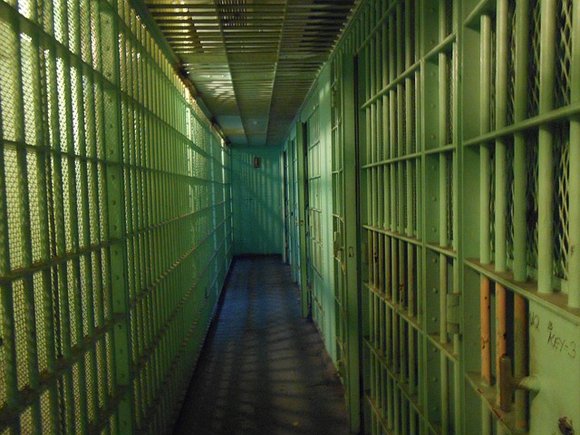 "From the Buffalo Billion to Whiteface Mountain to Penn Station to the LIRR, our development moves forward," said Cuomo, in a statement, Monday night. "But make no mistake: we are far from done. We must finish the job and pass a responsible budget that makes college tuition free for the middle class, fully funds our public schools, cuts taxes for the middle class, raises the age of criminal responsibility, combats homelessness and moves New York forward. We will work until we accomplish it all."
While the governor provides lip service to issues such as Raise the Age and homelessness, Democrats in Albany are pushing for actual policy during the budget extender period. New York State Assembly Speaker Carl Heastie took Senate Republicans to task over accusations that Assembly Democrats were coddling murderers and rapists because of their Raise the Age activism. He said that they simply want to ensure young people accused of non-violent crimes aren't sent to criminal court.
"We have seen firsthand the devastating consequences of families torn apart and lives cut short by an ineffective policy of throwing children into adult prisons for non-violent crimes," said Heastie. "Raising the age is not about a 'free pass.' Rather, it is about adopting age appropriate alternatives to address these cases. Thoughtful and responsible public policy has been adopted in 48 other states and it is unconscionable that any New Yorker would want to continue this abhorrent practice."
New York State Senate Democrats see an opening in their ongoing battle with Republicans and the Independent Democratic Conference.
Senate Democratic Conference Communications Director Mike Murphy stated that the next two months "provides an opportunity to advance progressive legislation currently blocked by the Senate Majority Coalition." He added, "The governor's extender should include the real Raise the Age proposal, a college affordability plan including the DREAM Act, fully fund public education, and create real voting and ethics reforms."
Murphy, along with other State Democrats, called on the IDC last week to join them in denying a quorum to Senate Republicans until a deal on Raise the Age was made.
Democrats in the Senate to tried to pass Raise the Age two years ago but were shut down by Republicans and the IDC. After the suicide of Kalief Browder, who as a teenager spent three years at Rikers Island for allegedly stealing a backpack but never went to trial, Democrats want the bill passed immediately.
"Now is the time to protect individual rights and ensure justice for all," stated Cuomo Monday. "Criminal justice reforms have long languished and must be enacted. New York is one of only two states in the nation to treat 16- and 17-year-olds as adults for purposes of criminal responsibility. Draconian punishments for youthful mistakes have ruined the lives of countless young New Yorkers. We must pass Raise the Age once and for all."
But some Democrats viewed the proposed Raise the Age legislation with suspicion. Cuomo's plan immediately raises the age of criminal responsibility to 17 with it eventually going to 18 in 2020. Cuomo's proposal would also raise the age at which young people could be tried as adults (to 16 years old from 13 to 15 years old) if charged with any of an expanded list juvenile offenses that would include all class A felonies, homicides, violent felony offenses, sexually-motivated felonies, felony vehicular assaults and aggravated criminal contempt and conspiracy to commit or tampering with a witness related to any of the aforementioned crimes. The Raise the Age proposal would also expand the number juvenile-eligible offenses for adult court to include terrorist acts and criminal possession and use of biological and chemical weapons and predatory sexual assault.