Will the Ewing effect revitalize Georgetown basketball?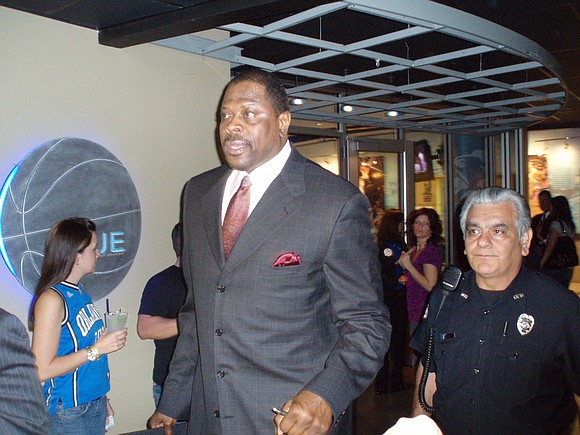 After 15-years as an NBA assistant coach, Patrick Ewing has at last been afforded the opportunity to guide his own program. It just isn't the job he expected. Having been passed over and overlooked by many NBA teams for a head coaching position, most notably the Knicks, with whom he spent 15 of his 17-year professional playing career, the 54-year-old Ewing is returning to Georgetown, his alma mater, to try and revive the struggling Hoyas men's basketball operations. 
Ewing is Georgetown's greatest player and personifies the program's three decades of being a collegiate powerhouse, highlighted by his leading them to an NCAA national championship in 1984 under head coach John Thompson II. However, the Hoyas have been in reverse over the past two seasons steered by John Thompson III. 
Despite 13 mostly successful seasons by most measures as the men's head coach, including eight trips to the NCAA tournament and piloting Georgetown to the Final Four in 2007, Thompson III was unable to move Georgetown back into the elite category and at the end of his tenure experienced the wrath of the disgruntled student fan base and alumni alike. He became the target of "Fire Thompson" chants at home and on the road by Hoya faithful and couldn't survive a combined record of 29-36 over the previous two campaigns. 
Recruiting is the lifeblood of college basketball, and Ewing will have to work the top AAU programs in the Washington D.C. area in an effort to secure an essential share it's best talent, which equates to many of the outstanding high school players in the country. For example, convincing players the caliber of 6-foot-4 point guard Markelle Fultz from nearby Upper Marlboro, Md., to remain in the area. 
Fultz, a freshman and the projected No.1 overall pick in the upcoming NBA draft in June, took his superior abilities nearly 2,500 miles to Seattle to attend college at the University of Washington. Time will tell if Ewing, who has been an assistant with four NBA organizations, including his most recent employer, the Charlotte Bobcats owned by his good friend Michael Jordan, can parlay his name recognition and pedigree into fruitful connections, particularly with AAU programs in Maryland, Northern Virginia and Washington D.C. 
With agents, apparel companies and well-off benefactors holding significant sway over teenage ballers, their family members and close advisers, with personal branding and millions of potential dollars in these youngsters' futures influencing critical life decisions, the landscape of recruiting has changed dramatically since Ewing, an introverted, intense giant from Cambridge Rindge and Latin High School in Cambridge, Mass, who immigrated from Kingston, Jamaica at age 12, was the most coveted prep player in America 36 years ago. 
Ewing is smart, hungry, ambitious and clearly viscerally invested in Georgetown's resurrection. But as Chris Mullin, Ewing's friend and Big East Conference contemporary, who is laboring to restore glory at his alma mater, St. John's, can attest, being a college and NBA legend returning to one's roots comes with no guarantees of achievement.