500 Men Making a Difference to host In the Black Small Business Expo
Olayemi Odesanya | 4/13/2017, 11:50 a.m.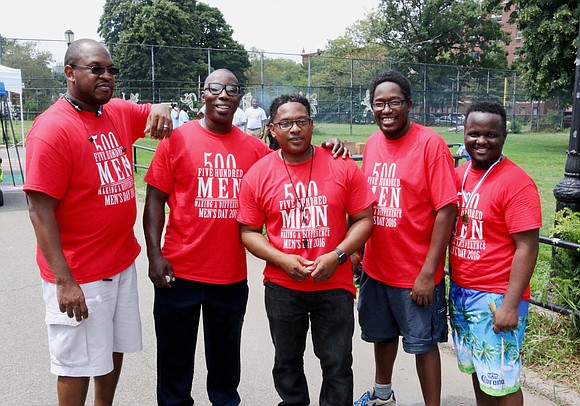 The organization 500 Men Making a Difference is a nonprofit coalition that recruits men to mentor young African-American men in the age range of 12 to 22 years throughout the five boroughs. This coalition was founded in 2010 by Wayne Devonish. Devonish is a prominent entrepreneur and an activist in the Brooklyn community. He is working to change the stereotypical status of Black men.
Along with mentoring, 500 Men Making a Difference hosts community-based events throughout the year. One of their upcoming events is the In the Black Small Business Expo. This event is Saturday, April 22, from 11:30 a.m. to 5 p.m. The purpose of the event is to empower African-Americans and encourage entrepreneurship within the community.
"I believe it is imperative to give our people an opportunity to be successful," said James Frazier, event coordinator and CEO of Celebrity Ground Ink. He continued, "Especially with what is going on with our government, we should be working on giving back and making our community more vigorous than it was a day before."
Frazier has been a member of 500 Men for approximately a year. He has also been an executive producer of different television productions and worked in radio. He explained, "I joined this organization because I felt they were well organized, and they always kept me informed even when I wasn't an unofficial member."
Currently their vendor space is sold out, but they have plenty of space in the companion Business Directory. The deadline for the directory is April 15.
The In the Black Small Business Expo will take place at the Magnolia Tree Earth Center, 677 Lafayette Ave., Brooklyn, N.Y.