Aunjanue Ellis of 'Quantico' talks NYC, Ben Carson
Nadine Matthews | 4/13/2017, 12:17 p.m.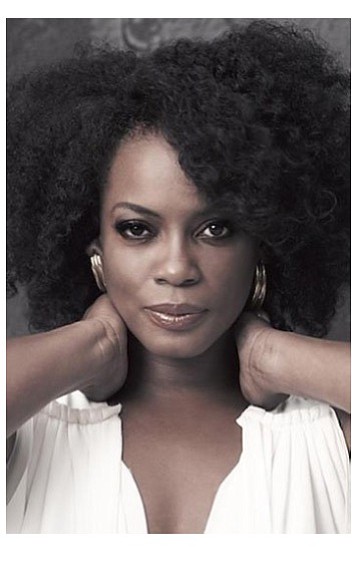 The usual reaction to news that your employer is changing locations is at least anxiety if not outright displeasure. For "Quantico's" Aunjanue Ellis, however, her reaction was pure delight when she was told her show would no longer be filming in Montreal and would instead be filming in New York City.
Although the actress was raised in Mississippi, she is familiar with New York because she went to graduate school for acting at New York University's Tisch School of the Arts. Her reaction on hearing the news? "Oh God, yeah!" she exclaimed. "I love New York. I always have. There will always be that love."
She was in for a bit of surprise when she first got back to the city, though. She said, "Well the gentrification is off the chain. When I first moved here, I lived in Manhattan. The landscape of New York has just gotten so gentrified. It's tough because you think about things like wanting to own a brownstone one day and you think those kinds of events, you know in a regular person's life, seems to get further and further away the more expensive the city gets."
The biggest difference between now and when she was here as a student is that she now lives in Brooklyn. "I knew when I had to come back here for work that this is where I wanted to be and I just love it," she said. "I love Brooklyn. I wanted to be somewhere that felt like, you know, how I feel Sunday afternoons in Mississippi surrounded by families. Just a community culture and that's the way I feel about Brooklyn."
Ellis, who is known for her determination to work as a Hollywood actress without altering her hair in any way, also appreciates the number of African-American women in Brooklyn who have themselves chosen that route. "Now we celebrate our hair in its natural state and I love that and Brooklyn is great for that," she said. "You get all these girls with natural hair walking around who feel good in their own skin."
A graduate of prestigious Brown University, where she majored in African-American studies, Ellis has been unafraid to take a stand for social justice issues such as the removal of the Confederate flag in her home state of Mississippi. Known for her roles in movies such as "Book of Negroes," "Men of Honor," "The Help," and the Ben Carson biopic, "Gifted Hands," she now plays Miranda Shaw on ABC's "Quantico."
Shaw is the head of the training program at the FBI Academy. Like a number of roles for women on television nowadays, Miranda is a complex character. Divorced, she raises her son alone and worked for a protracted period alongside the co-worker with whom she had the short-lived affair that shattered her marriage. Ellis plays the character with depth, eschewing the clichéd, one-dimensional tough woman image. Miranda is smart, confident and capable, but her humanity and vulnerability always shine through. Ellis described Miranda as someone who "has this moral compass that's bigger than her job description." She added, "Because she has that moral compass, she realizes that just because something is legal, it doesn't mean that it's just and I respect that, and I think as Black women we understand that. We've always had to have an implicit understanding of that, being in this country. There have been tons of laws on the books that were explicitly meant for our subjugation and to terrorize us."