Cuomo college tuition plan praised and criticized
Nayaba Arinde and Shanice Lewis | 4/13/2017, 10:56 a.m.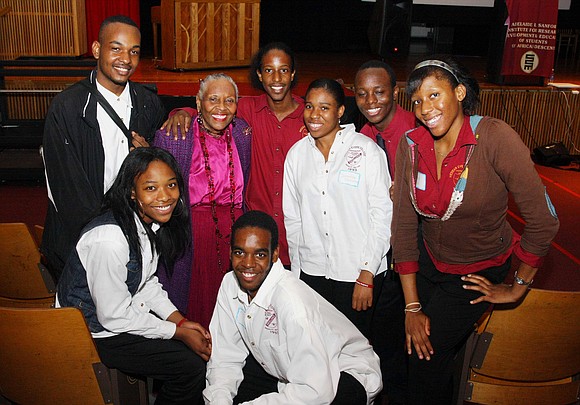 New York declared a small victory for middle-class families, becoming the first state to make tuition free for students at public two and four-year institutions, as part of the new state budget's Excelsior Scholarship program.
Cheers probably went up in all of the 64 SUNY/CUNY colleges and universities in New York State this past Monday, as news broke that tuition is now free to all in-state residents attending those higher institutions of learning, whose families earn less than $125,000 per year.
The Excelsior Scholarship was first introduced back in January by Gov. Andrew Cuomo, who said he wanted to have higher education as a possibility for all middle-class New York families.
"With a college education now a necessity to succeed in today's economy, I am proud to sign this first-in-the-nation legislation that will make college accessible, strengthen the middle class, and build a brighter future for all New Yorkers," Cuomo said after officially signing the legislation to enact the scholarship.
The scholarship will cost an estimated $163 million and include nearly 80 percent of 940,000 New York households. As a progressive initiative, over the course of three years in-state students whose families earn $125,000 or less will be eligible for the scholarship. Prospective students' families who earn less that $100,000 can obtain the scholarship as early as fall 2017.
By a single stroke of a pen, after much backroom conversation, on the floor negotiations, in public and out-of-sight horse-trading, the man who many are saying is vying for a place in the 2020 presidential bid, signed off Tuesday (April 12, 2017) at LaGuardia Community College in Queens, on a new bill that guarantees impossible dreams could suddenly be realized. Cash-strapped Ray Ray and overachieving Maya can go to college after all. Tuition is free.
"Not so fast," declared the "devil is in the details" analyst Assemblyman Charles Barron.
"CUNY/SUNY tuition is raised!" declared Barron. "The state budget agreement has in it a $200-a-year tuition hike for four years for CUNY/SUNY students. Incredibly and contradictorily Governor Cuomo says out of one side of his mouth, 'free tuition,' then out of the other side of his mouth 'raise tuition.' What a hypocrite! If tuition was free, then you would not need a scholarship to pay for it. Then you could use your grant money to pay for non-tuition costs like text books, room and board, food and transportation, college debt and fees.
"There are 900,000 students registered at CUNY/SUNY schools. T.A.P. and Pell grants pay tuition for 180,000 students. The governor's Excelsior scholarships for middle-class students registered for 15 credits per semester will only cover 33,000 students. Over 690,000 CUNY/SUNY students will have to pay tuition, including the $200 tuition increase!"
Barron noted, "The state budget gives the governor $124 million this fiscal year to provide families with a yearly household income as high as $125,000 [by 2019] with an Excelsior Scholarship to pay their tuition. This scholarship is geared for middle-class students and for tuition only. There is a hitch to this scholarship, upon graduation students have to stay in New York for the same amount of years they received the scholarship. If they leave, their scholarship money is converted into a student loan that they have to pay back. Poor struggling students who come from low-income families are already getting their tuition payed for by T. A.P. Their challenge is paying the non-tuition costs, i.e., text books [can be as high as $2,500 a year], college fees [can be as high as $1,300 a year], food, transportation, child care, room and board, and college debt. This cost can be as high as $20,000 a year. The Excelsior Scholarship doesn't help poor students because they can't apply for it to help them with non-tuition costs. This state budget prioritizes middle-class families over poor struggling working class family who are predominantly Black and Brown. Race and class still matters!"