The Kalief Browder story should have been even more real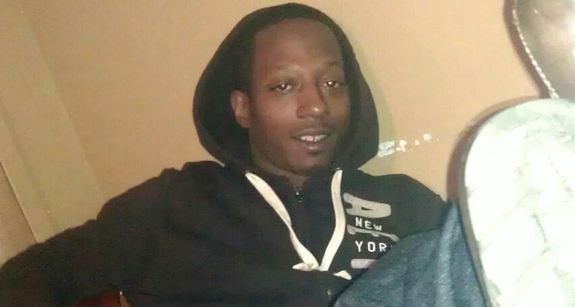 Had it focused only on the subject matter, it would have been a very good film. What elevated "TIME: The Kalief Browder Story" to great was that it nuanced how common behaviors we may take for granted can powerfully affect a singular life.
As the television portion of the story ended, life continues for those closest to Browder. "I kind of get weirded out when I hear compliments of how good the film was but I understand the sentiment," said older brother Akeem Browder, who has been seeking a just and profound closure to what up until now has been a tragedy. "I just hope that when they watch and rewatch they take away something that they can incorporate into their hearts. I've seen each episode multiple times, and I've even grown compassion for those that wronged my brother. Not just the officers, but the detainees that beat up on him. I feel sympathy for them because they're just continuing to perpetuate the slave mentality that we've already been inundated in."
Empathy, compassion, constraint, respect and responsibility if doled out incrementally on a day-to-day basis to everyone, in my estimation, can move the needle to at least tolerance levels. A view as simple as that is utopian, however. Real life ain't fair. Those sentiments that I feel should be afforded to everyone are selectively given, and for brothers we for the most part aren't deemed worthy, especially if the wrong socio-economic demographic is factored in.
Browder was put into the "less-than" category by those who could effect change. Unfortunately, those who could effect change in his life either neglected to do so or chose to put a figurative and literal foot to his throat. What if a hold-down-my-seed-100-percent father had been there for him? How about patient teachers? Could they have been enough to stave off the wolves in the streets, corrupt police officers, apathetic judicial system employees, abusive correctional officers? Well, we see where the negligence led.
Now armed with some wisdom and understanding of topic that the film provided, we must now begin the work. Akeem Browder has jumpstarted the process. He has been a major advocate for both closing Rikers Island—he is the founder of www.shutdownrikers.net—and the "Raise the Age" initiative, a public awareness campaign that believes in the need for a comprehensive approach to raising the age of criminal responsibility in New York State. You would think that he'd be in a celebratory mood with the recent announcement by New York City Mayor Bill de Blasio of the plan to close the troubled jail complex, but with the history his family has with this very system, the guards remain high.
"I'm sure for the people who've been honoring my brother's name and helping with the Shut Down Rikers Movement, hearing the mayor speak the words that we've been saying is a victory, but it's a victory for him also," Browder said, "He can use some of this momentum as a re-election platform, but meanwhile, it's not shut down. It's a 10-year plan and he won't even be mayor to see it through. What if the next mayor comes behind him and says we can't gather the funding. That's the line we've been constantly given by this administration. We met him eight months ago, and all of a sudden he has a change of heart?"
Let's see where this plan leads. We gonna be here.
Over and out. Holla next week. Til then, enjoy the nightlife.