Making every child matter
Sen. Jesse Hamilton | 4/13/2017, 11:43 a.m.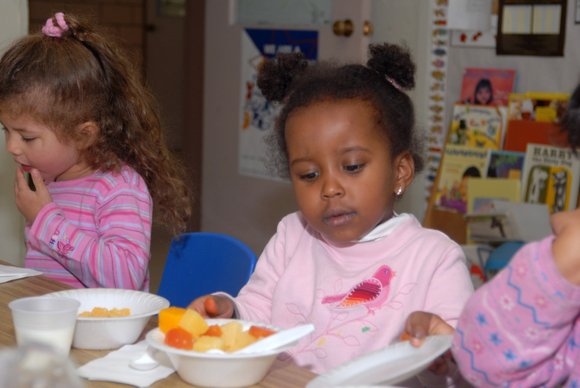 As a former school board president and as a parent of a high school and middle school student, I know the importance of investing in our children's education. I know the transformational value of education because of the pivotal role dedicated educators played in my own life, from growing up in public housing in the Bronx, to receiving an MBA and a law degree, to gaining the honor of serving as your state senator. I am fighting in Albany and here in our community to secure the highest quality education for each and every New York student.
In Albany, I am supporting an innovative investment in education in this year's state budget, and pressing my Senate colleagues to do the same. We need to build consensus across New York State around the idea of investing more in education. That's the task we should set for ourselves. In addition to supporting increased funding for education, I support ending the school-to-prison pipeline. I am proud to co-sponsor legislation that stops suspensions of students in third grade and younger—suspensions that can lead to a dangerous disconnect between students, families and schools at a young age. I have also been vocal about the troubling links between broken windows policing and the ensnaring of young people for minor crimes that have lifelong consequences. Dollars and cents matter, so too do policies that stop criminalizing mostly young people of color.
Here in our neighborhood, my team and I have listened to our schools' principals, learning about the challenges they face and crafting strategies to help overcome those challenges. Challenges such as the fact that several schools in our community have 20 percent of students living in shelters—one even has more than 50 percent—or the fact that some schools only have 13 percent of students reading or doing math at grade level. I partner with educators, community groups and advocates to deliver for our children.
Working with more than 50 community groups, state and city agencies, we launched "the Campus" in Brownsville last year. The first technology and wellness hub at a public housing site in the United States, the Campus provides in-school and after-school programs in science, technology, engineering, arts and math, as well as wellness programs to boost confidence and pay attention to the mental health needs of our young people. Already, we have been able to expand the Campus to Crown Heights, and we are looking to further build on those partnerships and our track record of success thus far.
I will fight to bring money to our schools, but I will not stop there. I am extremely proud of my record in connecting our schools to communities, for the constant connection between my office and dozens of local schools and the deep bonds that we have been able to sustain in this time of need.
We've brought mentors into Brownsville schools, so students can hear from lawyers, doctors, authors, musicians and artists. We want students to be able to see a diverse range of careers they can aspire to. We have hosted hackathons and teen tech challenges, so young people can be introduced to coding, computer science and technology in a fun, welcoming atmosphere—for free. We have hosted workshops on getting into specialized high schools that include specialized high school alumni, test prep programs and experienced educators to ensure that families from all communities are aware of how the process works and how they can help their student succeed—for free.
We have celebrated engaged parents and educators at our Community Education Council breakfasts to ensure that the leaders in our learning communities know they have partners across the community—for free. From bringing poets to schools to celebrating our student poets, from school supply giveaways to honoring student governments, I am present in our schools.
And I am proud to see this vision of government, community and the private sector working in cooperation resonate with leaders across our city with Mayor Bill de Blasio's Brownsville Neighborhood Innovation Lab and across our state with Gov. Andrew Cuomo's $1.4 billion "Vital Brooklyn" initiative.
I am committed to continuing to advocate for the community's children in Albany and will continue to put in the work in the community to assure a quality education for every New York student. I look forward to constructive efforts of any colleague, any group, any partner willing to contribute to this effort. New York's students are counting on us to get real things accomplished, and that's precisely what I aim to do.