Mumia Abu-Jamal begins treatment for hepatitis C 
Herb Boyd | 4/13/2017, 11:54 a.m.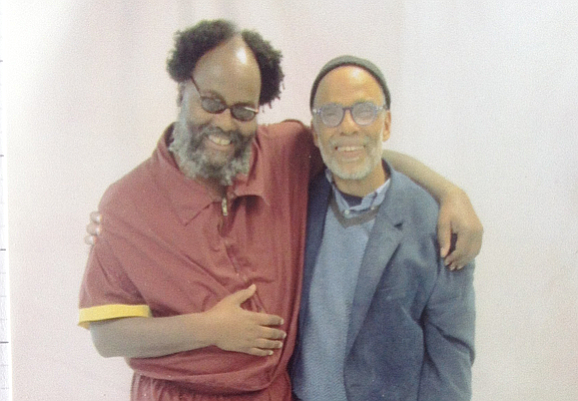 Despite the Specialty Pharmacy Times headline defining Mumia Abu-Jamal as an "infamous inmate," it's good news that he has begun receiving treatment for his hepatitis C virus.
It has taken two years of court battles for Abu-Jamal to receive treatment for the life-threatening medical condition, a situation he explained in a recent broadcast on Free Speech Radio Network.
"From 2015 to today," Abu-Jamal said, "my lawyers and I have been demanding real treatment for my hepatitis C infection. The [Department of Corrections] initially filed a false affidavit, which justified a U.S. magistrate's dismissal of my own suit. The DOC argued that my hepatitis was fine, that it could go years without treatment."
But a federal judge disagreed, said Abu-Jamal, who is imprisoned at the State Correctional Institution Mahanoy, Pa. A hearing proved the affidavit was false and declared the DOC's so-called protocol unconstitutional.
"The DOC fought back," Abu-Jamal continued, "arguing that my hep C was at a low level."  Once again the judge disagreed, and as before said the protocol was unconstitutional and ordered that Abu-Jamal be treated.
For nearly two months, the DOC ignored the court's order, even subjecting Abu-Jamal to more testing. When the results came back, they contained more devastating news for the political prisoner. "Not only do I have advanced hepatitis C, I have cirrhosis of the liver, called F4, because the DOC didn't want to spend the money to treat my infection," he said.
He was told that the treatment would cost them $600 million. "It would only cost me my life," Abu-Jamal added.
"The treatment has a cure rate of nearly 100 percent," said Dr. Joseph Harris, Abu-Jamal's personal physician and former member of the Black Panther Party. "I visited him on Palm Sunday, day three of his treatment and he is doing markedly better."
As we await the effectiveness of the treatment, Abu-Jamal's case and the breakthrough may have broader implications for other prisoners in need of life-saving drugs and medical treatment.