Saint Maarten, the perfect island
Megan Pinckney | 4/13/2017, 1:04 p.m.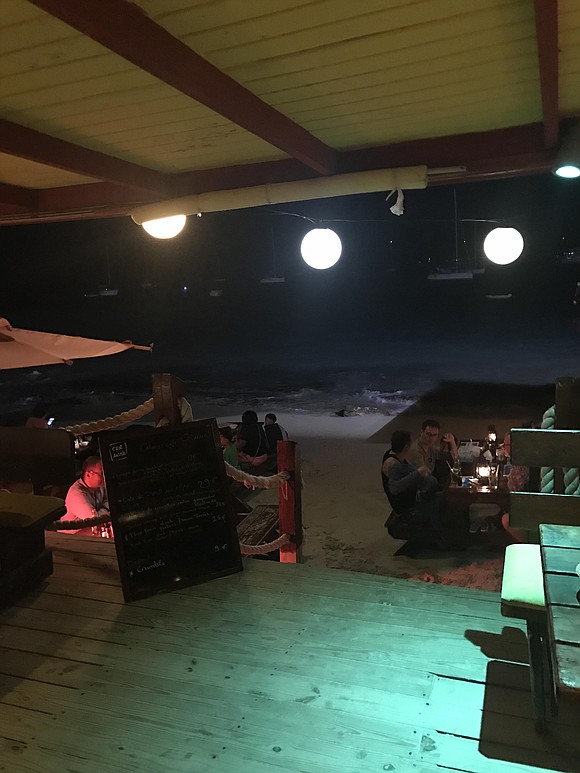 Saint Maarten is the perfect island for a family trip. It is completely safe and has great restaurants, something of a nightlife scene and so many activities to take part in. Here are a few basics to help you plan your next trip.
Where to stay
If you are looking to stay in a hotel, I highly recommend Holland House. Located on the Dutch side of the island (the French side is Saint-Martin) in Phillipsburg, this boutique hotel is the perfect place to consider home base. With extremely comfortable beds and rooms large enough for you to actually move around, it is no wonder this hotel is one of the highest rated hotels on TripAdviser. Another perk to this hotel is that it is located near the cruise ship port—meaning there will be tons of activity all around during peak season months. The hotel is located on what locals refer to as "Front Street," meaning it is the first streets cruise passengers access. Therefore, tons of shops, both local and high-end, surround the hotel.
If you are traveling with a group of people, I highly suggest you look into renting a home or condo from a website such as VRBO or Airbnb. There are tons of options at a range of different price points. And unlike most places, a lot of listings allow you to book for a just a minimum of two nights. On a recent trip to Sint Maarten, we booked a four-bedroom, four-and-a-half-bath condo in the Blue Marine neighborhood on VRBO and loved every single moment of it. The condo was a penthouse that took up the entire top floor, had a balcony attached to every bedroom, and had a pool on the balcony overlooking the ocean. A really cool perk was that our condo was located so close to the airport that the children I was with could watch planes take off and land from their bedroom's balcony. And surprisingly enough, not a single airplane woke anyone in the house up at
night or in the morning.
Where to eat
Breakfast is not only the most important meal of the day but also my favorite. So when I am traveling, I have to find restaurants that offer a real American breakfast. A hard-boiled egg, tomato slices and a few slices of cheese will not cut it for me. I found two really awesome breakfast spots on the island of Sint Maarten that just so happen to be located across the street from one another. The first is Café Atlantico. Its authentic French pastries and coffees and small café feel are perfect for a quick breakfast. If you are looking for a little more of an experience, head over to the Sint Maarten Yacht Club. There you can sit on the harbor and look out onto an array of sailboats and yachts and watch them all parade under the drawbridge during its scheduled opening. The French toast is a must and the wait staff there refers to their Bloody Mary's as "probably the best on the island."