Middle Collegiate Church to host Revolution Love Conference
4/20/2017, 11:47 a.m.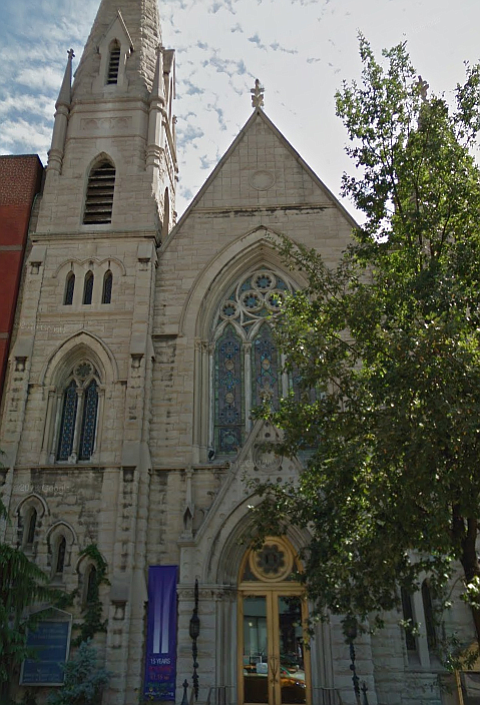 On the weekend of April 28-30, the Middle Collegiate Church and The Middle Project will be hosting their 11th annual Revolutionary Love Conference. The event takes place between noon and 8 p.m. at the Middle Collegiate Church, located on 50 E. Seventh St. in Manhattan. During the conference, activists and speakers will discuss how they can continue the fight against discrimination. The Rev. Dr. Jacqui Lewis has been the senior minister of the Middle Collegiate Church for 13 years.
"My parents were against the idea of me studying to become a minister since I am a woman, but it didn't stop me from earning a Masters of Divinity from Princeton University and a Ph.D. in Psychology and Religion from Drew University," said Dr. Lewis.
She is the first African-American woman to be a senior minister at the historic Middle Collegiate Church, founded in 1628.
Growing up in segregated neighborhoods only strengthened Lewis' desire to spread peace among races. "From being called the N-word in kindergarten to remembering when Dr. Martin Luther King was assassinated, I knew as I got older I would want to encourage people to eliminate the hatred we spread simply because someone is different from us," said Lewis.
Lewis is the author of "The Power of Stories: 10 Essential Strategies to Grow a Multiracial, Multicultural Congregation" and the children's book, "You Are So Wonderful!"  Currently she is writing a memoir about her journey to becoming a grown-up and her belief in God.
Along with Lewis, other notable speakers who will be at the conference are Van Jones, William Barber, Bill Moyers, Brian McLaren, Traci Blackmon, Shaun King, Sikh activist Valarie Kaur and Miguel de la Torre.
"This year we are expecting to have our largest number of attendees," said Lewis. "Our conference is open to anyone who is open to the notion to spread love regardless of their origin, sexuality and faith." The Middle Collegiate Church currently has more than 1,000 members. The Middle Project is an institute that wants to empower people to become revolutionary leaders to spread faith, peace and love. "We encourage anyone to join our church and our movement," said Lewis. 
For more information about this conference, please go to revolutionaryloveconference.com and jacquijlouis.com