'Raise The Age' gets no praise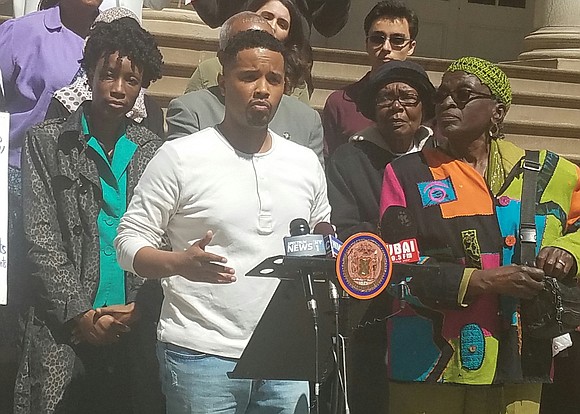 The debate about "Raise the Age" also leads back to Rikers Island and Mayor Bill de Blasio's recent announcement about plans to close the jail. Many youths remain there even after the legislation's passage, with no clear timeline to when they will be moved. De Blasio said he plans to close the jail and create smaller jails across the city over the next 10 years.
On Wednesday, members of the Senate's Independent Democratic Conference outlined demands for youth to be removed from Rikers Island in a year.
"This year's passage of Raise the Age comes with an especially important aspect that will ensure that 16- and 17-year-olds are removed from Rikers Island as quickly as possible," said Sen. Jeff Klein. "Though there have been reforms, there is no question that the best course of action to protect young vulnerable New Yorkers is to keep them off Rikers Island. By moving them into appropriate facilities we can focus on rehabilitation rather than incarceration."
Pinto slammed the IDC for arguing for actions from the city that he said they could have helped OK months earlier. He asserted, "The political structure in the state, with the IDC break-away Democrats, a Democrat caucusing with Republicans and many Democrats with diminishing zest, once again caused compromise on the backs on the Black, Brown and poor white children."
Writing an op-ed in the Amsterdam News this week, Pinto stated, "New York is one of two states in the country that automatically prosecutes 16- and 17-year-olds as adults. The most recent numbers say that approximately 30,000 16- and 17-year-olds are prosecuted as adults every year...These young folks are automatically housed in adult jails and prisons. In NYC, a 16-year-old could call Rikers Island their home for years, as Kalief Browder did, cycling in and out of solitary confinement, having his mind brutalized and body tortured by the culture of violence amongst staff and those incarcerated. Kalief took what was left of his life after returning to his mother's home in the Bronx. His mother would soon die after Kalief, many believe literally from a broken heart."