Trayvon Martin's death sparked a movement that lives on five years later
Darran Simon, CNN | 4/20/2017, midnight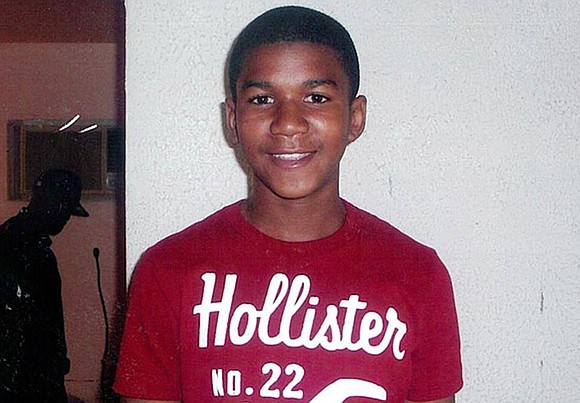 From that point, the narratives vary. Authorities said Brown attacked Wilson and tried to take his gun. Some witnesses said Brown was surrendering with his hands in the air to indicate he was unarmed when Wilson shot him. Wilson fired his gun 12 times, documents show.
In November 2014, a grand jury decided not indict Wilson—a decision that led to heated and sometimes violent protests and clashes with authorities. Days later, Wilson resigned from the force.
A Department of Justice investigation ultimately determined Wilson did not violate Brown's civil rights. The department found that Brown reached into Wilson's car and a struggled followed. Prosecutors couldn't corroborate Wilson's claim that Brown reached for his gun but couldn't find any evidence to disprove Wilson's account.
The Justice Department also found that local police had excessively stopped and ticketed Black residents, often citing them multiple times in a single stop. The DOJ said "many officers" apparently viewed some of the city's Black residents "less as constituents to be protected than as potential offenders and sources of revenue."
Last February, the DOJ sued Ferguson in an effort to reform the department.
Walter Scott, 50
Died April 4, 2015, in North Charleston, S.C.
North Charleston police officer Michael Slager shot and killed Walter Scott after a traffic stop. The shooting was captured on a bystander's cellphone, which showed Scott running away as Slager fired eight times, striking Scott three times in the back.
On the stand, Slager argued self-defense, telling jurors he shot Scott as he ran away because he posed a threat and could have turned around and charged him. A key piece of evidence in the trial was the cellphone video, which showed Slager chasing Scott, then shooting him in the back. Prosecutors estimated the two men were 18 feet apart when Slager opened fire.
Slager's attorney, Andy Savage, had argued that the media created a "false narrative" of a white officer in Charleston who stopped a Black motorist for a broken brake light and shot him as he ran away. The video, the attorney, contended, didn't tell the whole story.
In December, a judge declared a mistrial on the fourth day of deliberations after a jury failed to reach a verdict. Slager's re-trial on the murder charge is set for August.
Freddie Gray, 25
Died April 19, 2015, in Baltimore, Md., seven days after he was fatally injured
It started when an officer on bike patrol made eye contact with Freddie Gray, and Gray ran. Police later found a knife in Gray's pocket and arrested him on a weapons charge.
Officers put Gray in a police van. At some point, somehow, Gray suffered a fatal spinal cord injury and died.
For many, the circumstances of his death epitomized why Black communities distrusted police, and protests and riots followed. Gray's death fueled the debate over racial bias in policing that ultimately drew federal scrutiny.
In May 2015, six police officers were charged in connection with Gray's death, including one who drove the transport van.