Jamaican government apologizes to Rastafari community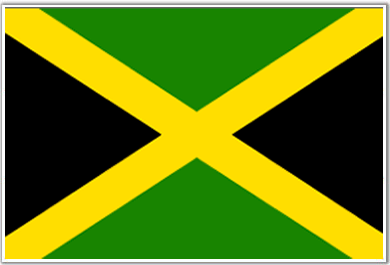 Earlier this month, a leading Caribbean government took the highly unusual step of publicly apologizing to a section of the population for an atrocity authorities committed on the group when police killed eight of its members and injured several others during the racially sensitive colonial era.
Jamaican Prime Minister Andrew Holness took to the floor of parliament to say that government was sorry for the fact that police had, back in April 1963, gunned down eight members of the Rastafari community as they protested living conditions and the intolerance of the white planter class to the presence of Black, dreadlocked and bearded Rastafari brethren in the western Montego Bay Parish.
At the time, the planter class, dominated by British and American whites, along with the local light-skinned folk, had been pressuring the police to act against this new "sect," which had appeared on the local horizon, dressed in strange garb, with long plaited hair and beards, moving around the sugar-dominated parish, now a world famous tourism paradise.
The situation reached a crisis when clashes between authorities and Rastafarians ended with eight of their members being killed as police responded to pressure from the then ruling class to clamp down on these weird-looking Black Jamaicans, who were roaming the community causing discomfort to the whites. Police and soldiers rounded up everyone with dreadlocks, detained them, cut their hair and hosed them down in overcrowded police yards as clashes between the two classes worsened. A petrol station owned by the planter class was torched. Prime Minister Alexander Bustamante ordered police to bring in all "Rastas dead or alive."
For most of the past 50 years, leaders in the Rastafari community have called for justice, compensation and amelioration. Holness and his governing Jamaica Labor Party thought it best to use the 50th anniversary of the mass murders by police and soldiers to apologize to the community, offer compensation and to properly honor them.
"I am happy to have finally reached the point where we can discuss concrete and tangible actions, which ease some of the heavy burdens that survivors and the community had faced," said Holness. "Today, without equivocation, we apologize for what occurred in Coral Gardens. We express regret and sorrow for this chapter in our national life that was characterized by brutality, injustice and repression. It was wrong and should never be repeated."
Offering an olive branch, the government said it will now work to find surviving family members to see how it can help them improve their lives. A trust fund of just under $100,000 will be made available for members, and six land lots will be set aside as a protected heritage site that would also accommodate a Rastafari village, Holness said.
Holness added, "We have taken a symbolic yet courageous and pivotal move, which means that we can face the future with renewed hope. While we know this apology cannot erase the brutality, oppression and injustice, I am comforted by the willingness of the Rastafari Coral Gardens Benevolent Society to keep the dialogue going."
Jamaican academic Horace Campbell wrote that 50 years after the Coral Gardens incident, "The Jamaica society is segregated with the alliance between the old planter elements cemented with the two mainstream political parties. These two parties mobilized sections of the working poor with crumbs and weapons to the point where militarization of the working class communities makes life unbearable. The introduction of crack cocaine has completed the picture of control."