Fox News anchor joins lawsuit alleging racial discrimination, harassment at network
Tom Kludt | 4/26/2017, 11:42 a.m.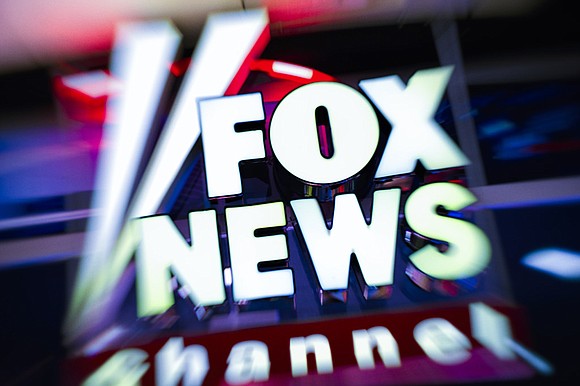 NEW YORK (CNNMoney) -- Fox News' legal troubles grew even larger Tuesday, with new plaintiffs, including an anchor, joining a suit alleging racial discrimination and harassment at the network.
The suit is now headlined by Kelly Wright, a black reporter and anchor who has been with Fox News since 2003. Wright claims that he "has been effectively sidelined and asked to perform the role of a 'Jim Crow' -- the racist caricature of a Black entertainer."
Wright's allegations involve, among others, recently fired Fox News host Bill O'Reilly and current network co-president Bill Shine.
The suit claims that Wright was shunned from O'Reilly's now-canceled program, "The O'Reilly Factor," and that Shine "has demonstrated an obsession with race when it comes to discussions with Mr. Wright, including regularly asking him, 'how do Black people react to you' and 'how do you think White viewers look at you?'"
In one alleged example, Wright claims that he was rebuffed in his efforts to show a series of positive stories about the African-American community on the "Factor" because, according to the complaint, "it showed Blacks in 'too positive' a light."
Wright is one of 13 plaintiffs, all people of color who are either current or former Fox News employees, to sue the network in the last month charging racial discrimination.
The litigation began last month, when two black women filed a lawsuit saying they faced "top-down racial harassment" from Judith Slater, Fox's now-former comptroller.
The two plaintiffs, Tichaona Brown and Tabrese Wright, accused Slater of making a number of racially insensitive remarks.
"These are meritless and frivolous lawsuits and all claims of racial discrimination against Ms. Slater are completely false. We have yet to see the alleged additions to the original lawsuit. Given how outrageous and offensive these suits are, it's incomprehensible to imagine how anyone has joined or would join these legal actions," Catherine M. Foti, an attorney for Slater, said in a statement.
Fox said that it fired Slater on February 28, upon learning of the allegations. Attorneys for the 13 plaintiffs say Fox's assertion that it acted swiftly is "completely false."
A separate complaint filed Tuesday on behalf of Adasa Blanco, a former senior disbursement coordinator in Fox News' accounts payable department, alleges that "Slater was terminated because Fox knew this would become a public matter and wanted to salvage its reputation."
Blanco, who claims her repeated complaints about Slater's behavior were ignored, is seeking redress for "substantial monetary damages and severe mental anguish and emotional distress." The suit targets Fox News' top lawyer, Dianne Brandi.
Fox News pushed back hard on the allegations levied in each complaint on Tuesday.
"FOX News and Dianne Brandi vehemently deny the race discrimination claims in both lawsuits," a Fox News spokesperson said. "They are copycat complaints of the original one filed last month. We will vigorously defend these cases."
The complaints filed Tuesday also included allegations from Musfiq Rahman, described in the court document as "a dark-skinned Bangladeshi" who previously worked in Fox's payroll department.