32BJ responds to USCIS bid to end temporary protected status for Haitians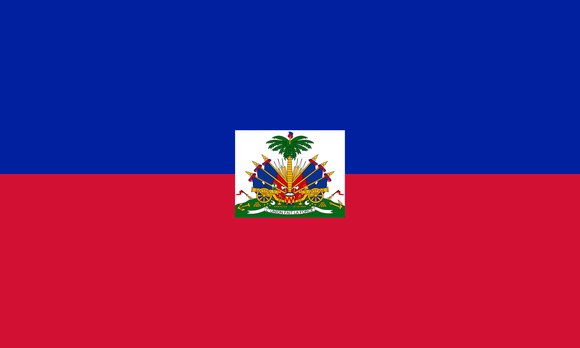 Donald Trump's administration continues its war on those it determines to be "undesirables."
James McCament, acting director of the U.S. Citizenship and Immigration Services, wrote in a letter earlier this month that conditions in Haiti have improved enough that the agency recommends ending temporary protected status for Haitians in the U.S. who escaped the aftermath of natural disasters on the island.
Department of Homeland Security Secretary John Kelly has final say in the decision, which would affect 50,000 people.
Hector Figueroa, president of 32BJ SEIU, said the USCIS decision could be disastrous.
"The USCIS' recommendation to end Temporary Protected Status for Haitians is unconscionable and oblivious to the dire conditions that exist in Haiti today," said Figueroa in a statement. "The country is still reeling from multiple disasters, including the 2010 earthquake that left tens of thousands homeless; a cholera epidemic; and Hurricane Mathew, a category 4 hurricane that cost Haiti $2.7 billion and left half a million children without safe drinking water."
Figueroa continued, "It flies in the face of reason to think that Haiti could safely assimilate 50,000 people when there are still 60,000 earthquake survivors who are homeless and living in camps."
After a major earthquake in 2010, President Barack Obama's administration offered temporary protection to Haitians, which was extended several times. With the latest extension set to expire in late July, the USCIS proposed an extension to January because McCament said he wanted an orderly transition.
The U.S. government offers temporary protections status to foreign nationals who can't return to their home countries because of natural disasters or armed conflicts. These persons includes legal residents and the undocumented. People from 13 countries currently have protection status, including citizens of El Salvador, South Sudan, Liberia, Nicaragua, Somalia and Sudan.
Figueroa pointed out that Haitians contribute a significant amount to the economy and the loss of these protections would kill small businesses.
"Not only would this destabilize the country, it would also have vast negative consequences on our economy here at home," stated Figueroa. "Haitian TPS holders contribute $280 million a year to our GDP. Some are small-business owners and many others are an integral part of the companies that they work for. What will happen to local economies in Miami, New York, or Boston when small mom and pop Haitian businesses suddenly board up? What about the millions that employers will have to spend to hire and retrain new staff? Worse still, what will happen to the families that will be ripped apart and children who will be left behind?"
Figueroa added, "It is with good reason that a bipartisan coalition of elected officials, including Senator Marco Rubio and Representative Ileana Ros-Lehtinen, have publicly stated their support of TPS. They recognize the chaos that ending it would create in the communities that they represent."