A playwright of the ages, August Wilson
Herb Boyd | 4/27/2017, 6:51 p.m.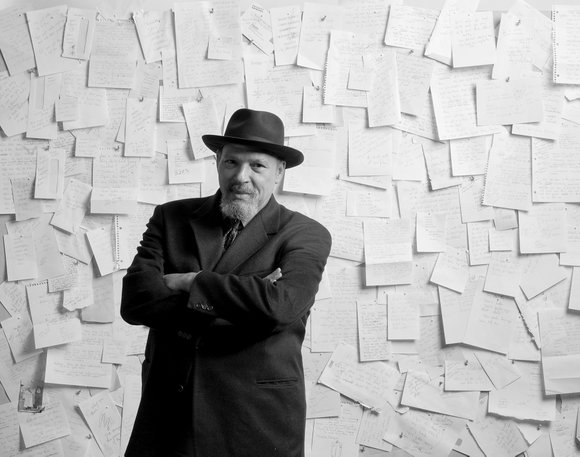 A recent press release from Dr. Maulana Karenga reminded me of the great playwright August Wilson. Karenga, as timely and prescient as ever, will be paying homage to Wilson and his remarkable odyssey and the Classroom follows suit. It was my pleasure to be in his company on several occasions and to interview him once for publication. He was as generous with his time as he was honest and forthcoming in his responses.
There's a good chance, given Wilson's productive career, if you are an ardent theatergoer, that you've seen at least one of his plays chronicling a century of African-American history and culture. Wilson's legacy was given a fresh turn with a film version of "Fences," his play that invokes the 1950s, directed by and starring Denzel Washington and also starring Viola Davis.
A required stop during a visit to Pittsburgh, Wilson's hometown and where most of his plays take place, was to the museum named after him, although there was not enough time to visit the house where he lived, which is now a landmark location.
It was here that the playwright was born Frederick August Kittel Jr., April 27, 1945. He was the fourth child of his father, who was a German immigrant and a baker, and his mother, Daisy Wilson, an African-American domestic servant. He and his siblings were raised alone by his mother, and they moved from the Hill District to Hazelwood, where they encountered racial hostility in the predominantly white working-class neighborhood.
At 14, Wilson (he would later adopt August Wilson in honor of his mother after his father's death in 1965) was one of a few Black students at Central Catholic High School. He dropped out after a year and then attended Connelley Vocational High School, but this change was a brief interlude before arriving at Gladstone High School, where in 1960, after being accused of plagiarizing a term paper, he quit.
He held a succession of menial jobs, but all the while he was a regular at the Carnegie Library, immersing himself in Black history and culture. Most rewarding was his reading the works of Richard Wright, Ralph Ellison and Langston Hughes. Later, because of this devotion, the library awarded him an honorary high school diploma, the only one it has ever bestowed.
In 1962, he joined the U.S. Army, but like his stints in the high schools of Pittsburgh, his enlistment lasted only a year and he was back to being employed in a variety of low-skilled jobs. When he wasn't working, he was writing, and a Bessie Smith blues song inspired him to purchase a typewriter and earnestly pursue a writing career.
When not at his typewriter, Wilson was jotting down his ideas, wherever he was, even in bars on napkins, which he would later rewrite. Always a keen observer of people and language, he began compiling by memory the dialect and jargon of the characters who would later appear in his plays. He was deeply impressed by the sound and cadence of Malcolm X and his speeches, and by 1969 he married Brenda Burton, a Muslim, and he converted to Islam. They divorced in 1972.