Red Bull Music Academy NYC 2017 features Teddy Riley, Patrick Adams, more
JORDANNAH ELIZABETH | 4/27/2017, 2 p.m.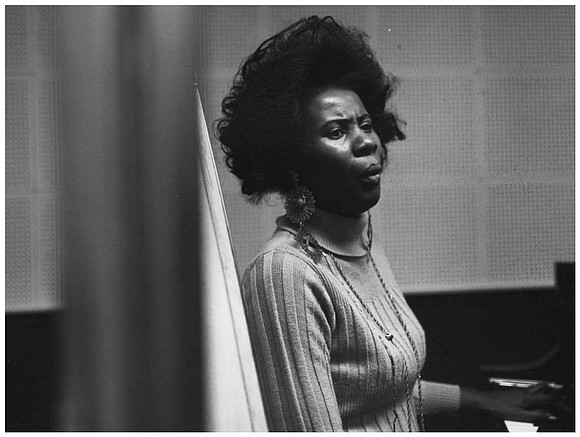 This year's Red Bull Music Academy NYC 2017 will be taking over New York City once again with a number of incredible events that will take place across the city from April 29 through May 21. This festival highlights interdisciplinary conversations on music from masters of their craft, such as music arranger, producer and dance music pioneer Patrick Adams, who has more than 1,000 songs under his belt, is credited with helping to launch the careers of Salt-N-Pepa, Erik B, Rakim and Keith Sweat and has worked with Gladys Knight, Sister Sledge and others. He also is the leader of his own bands, The Universal Robot Band, Logg and Musique. Adams will be performing a two-hour live concert featuring his greatest hits May 11 entitled "The Music of Patrick Adams with Patrick Adams, Todd Simon, Leroy Burgess, James Calloway and more at the Alhambra Ballroom."
Harlem-born music producer to the stars, and member of R&B groups Guy and Blackstreet, Teddy Riley has also been invited to the Red Bull Music Academy Festival NYC this year. He'll sit down to do an "In Conversation With" to talk about the span of his career. Riley co-produced half of Michael Jackson's album "Dangerous" and produced Big Daddy Kane's "I Get the Job Done" and Lady Gaga's EP "The Fame Monster." Be sure to check out "New Jack Swing: A Conversation with Teddy Riley at Haus Nightclub" and "New Jack Swing: The Hype Dance with Kid Capri & Brucie B at Haus Nightclub."
Other notable events include "A Bed-Stuy Function," celebrating NYC club culture at its most inclusive with Juliana Huxtable and more, and "Solange: An Ode To," an interdisciplinary performance piece at the Solomon R. Guggenheim Museum.
The festival will close May 21 with "The Ecstatic World of Alice Coltrane Turiyasangitananda," in which Alice Coltrane's iconic album will be broken up into sets and performed by The Sai Anantam Singers & Special Guests for the sunset set and Ravi Coltrane, Brandee Younger and more for the evening set.
For the full schedule and ticket information, visit https://nyc.redbullmusicacademy.com/.