August 2017 Dance Calendar
8/10/2017, 4:20 p.m.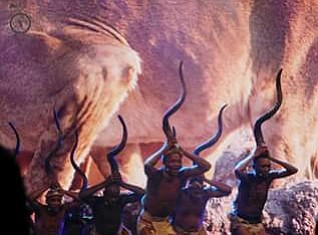 Finish August with more dance outdoors. The 36th annual Battery Dance Festival in Battery Park City (Aug. 13-19) returns with free performances against a backdrop of the New York Harbor. Proud to wear the banner of the longest running free public dance festival, the Battery Dance Festival (formerly the Downtown Dance Festival), established in 1982, attracts more than 12,000 lovers of dance each year. This year's lineup of national and international companies includes Danuka Ariyawansa + Behri Drums and Dance Ensemble (Sri Lanka), Cía. Elías Aguirre (Spain), Compañía Nacional de Danza Contemporánea de República Dominicana (Dominican Republic), Fadi J. Khoury's FJK Dance, Mophato Dance Theatre (Botswana), plus local companies Janis Brenner & Dancers, Tina Croll + Company, Battery Dance and more. For more information, visit www.batterydance.org.
Also this month, Aug. 8-10, breakdancer Raphael Xavier and his dance crew bring their brand of breaking to The Yard on Martha's Vineyard though performances, lecture and roundtable discussion. Xavier will return with "Point of Interest," begun during his Schonberg Fellow Choreographic Residency at The Yard in 2015, where he "…tackles the artistic, humorous and at times painful physical evolution of the veteran breakdancer," according to the release. Joining Xavier is his crew, Josh Culbreath, Ricky Romo, Jerry Valme and Chris LaPlante. For information, visit www.dancetheyard.org