As bad as it seems, 'Injuries are a part of the game'
Vincent Davis | 8/10/2017, 9:51 a.m.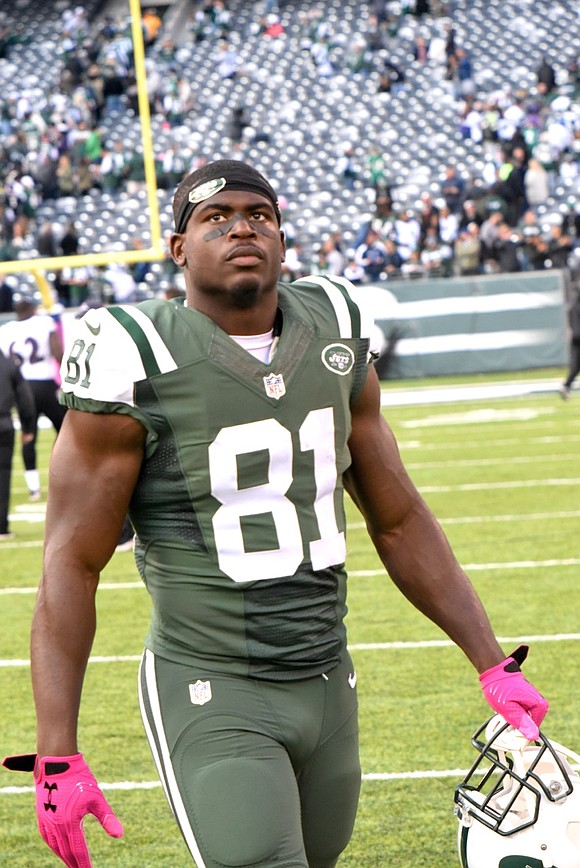 The New York Jets begin this season with real football issues. Fantasy is just that, fantasy. Bringing up the idea of Colin Kaepernick's employment here is a waste of time. It's not happening. Not even considered, not because of the Jets' stable core of quarterbacks, but because of the owner's strong Republican ties to the current administration. Blackballed or not, and uncertainty at the quarterback position, it's not happening here, but the Jets might be seeking more experience at the receiver position because of the sudden, season-ending injury to Quincy Enunwa. 
Just days before their first preseason game Saturday night against the Tennessee Titans, a home game at MetLife Stadium, Enunwa was injured during practice, causing a bulging disc in his neck. "He'll be out about six to nine months," said Todd Bowels, the Jets head coach. He'll need surgery.
"It's unfortunate, but that just means the rest of the team has to rally together, and bond together and keep going," said linebacker Darron Lee.
Enunwa, 25, a 6-foot-2, 225 pounder, set career highs for himself last season: 58 receptions, 857 receiving yards. With Brandon Marshall and Eric Decker no longer on the roster, big things were expected from him this season. He was a significant part of the offense. "Our young guys are just going to have to grow up fast," Bowles said. "Injuries are a part of the game."
One of the differences in this season's training from last year is in hitting, the Jets' aggressiveness. Bowles noted that they tried to wait until their first preseason game to hit, but now thinks that they have to do it earlier. "You have to play this game the way that you play it every day, so we're trying to get more contact in there," he said. It's to toughen them up mentally.
As the Jets prepare for their first preseason game, there are also injuries to key players, most notably running backs Matt Forte and Bilal Powell. They're day to day. And there are questions about which quarterback will start Saturday, and the QB rotation. Who's up first? Will it be third year QB, Bryce Petty, sophomore Christian Hackenberg or the veteran journeyman Josh McCown?