Colin Kaepernick diss inspires boycott call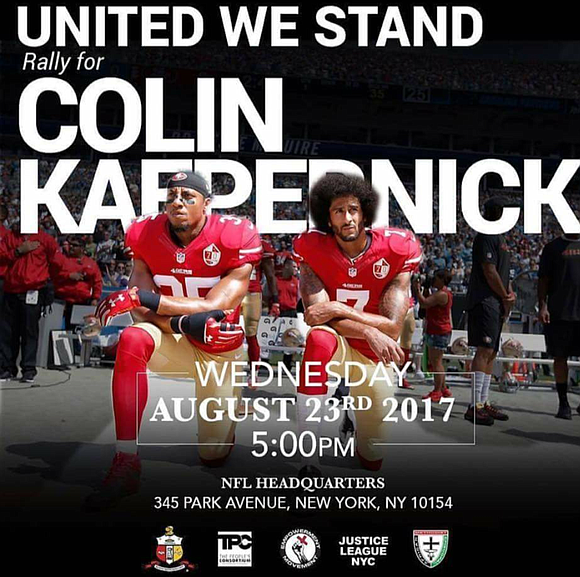 It's been a long road for these dudes. Now they can add professional athlete to their resume. For some, they're two-thirds into the phrase; the lights are shining, the cameras rolling. Not as much as they will when crunch time begins, but there's more than enough to drum up interest and stir the proverbial pot.
Such is the case of Jamal Adams. As the sixth overall player picked in the 2017 NFL Draft, he finds himself in high regards. Plying his trade in the NYC area, however, finds his moves under more scrutiny and the volume of his words are turned up a few notches. The rookie got a taste of what's to expect when he said, to scattered applause, "I can speak for a lot of guys that play the game, we live and breathe [football], and this is what we're so passionate about. If I had a perfect place to die, I would die on the field."
Noooo, brah! I get the message you were trying to convey: you're happy to be here (the league, the franchise and the city) and you're gonna go all-out. But you gotta remember that you make a living in the PAIN business! That can be an actual occurrence. Unfortunately for Adams he now will get a firsthand account about how this game really works. Though a fatality didn't occur, a life-changing event may have unfolded. During a team practice one of the most promising players on the team, Quincy Enunwa, toppled face first to the ground during a non-contact drill. The injury was determined to be a bulging disc and reported to be not career threatening, but his 2017-2018 season is done. The talk, however, focuses on projected stats that will be lost and opportunities for other players. That's how the league, teams and media have programmed us to think. On to the next one! Hopefully we can catch lightning in a bottle and the team can be fast-tracked to becoming winners. That's the bottom line, isn't it?

Contrary to what we heard, no it's not. If that were true, why are teams ignoring a certain free agent quarterback, with Super Bowl experience I might add, who is still in peak physical condition. Although his play at quarterback the past few years have suggested a decline, he'd still be serviceable in the backup capacity and in the right situation with a return to prominence as a starter. Truth is, aside from the veiled football reasons that are being tossed around by the few teams mentioned to be interested in his services, the majority of teams won't even address the subject. Attention to the matter will be raised Aug. 23, almost a year to the day of his controversial actions, with a proposed protest in front of the NFL headquarters (345 Park Ave.). This rally will be averted, of course, if Kaepernick is signed by then. Yeah right!
To Adams, the Jet rookie and all the young brothers about to begin their inaugural season in the NFL, all the best in your on-field endeavors, and stay woke when you're out of your uniforms. Things ain't always what they seem.
Over and out. Holla next week. Til then, enjoy the nightlife.