A guide to Athens, Greece
MEGAN PINCKNEY | 8/10/2017, 4:52 p.m.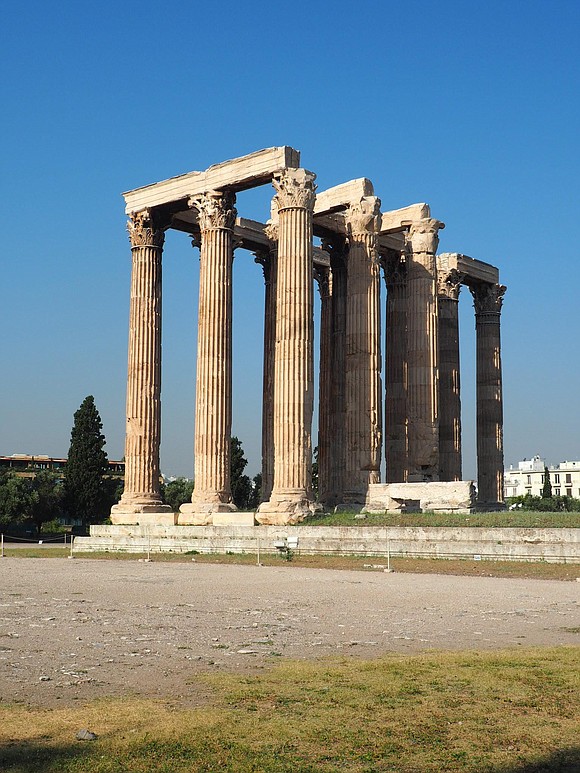 The city of Athens has been continuously inhabited for more than 7,000 years, making it one of the world's oldest cities. With a history like that, it's no wonder there's so much to see and do.
Where to stay
If you're looking for luxury in Athens, no one does it better than the Hotel Grande Bretagne. Nestled inside an ornate building constructed in 1842 for an extremely wealthy Greek businessman, the Grande Bretagne is known as one of the most luxurious hotels in all of southern Europe. The moment you enter you can't help but be in awe of the massive Grecian columns and elaborate décor. Although every inch of the space is ornamented and grand, it still has an air that is welcoming and comforting. The rooms are decked out in intricate carpet, elaborate drapery and modern 18th-century style furniture. The bathrooms are covered in Grecian marble and come fully equipped with modern appliances. What the rooms lack in modern equipment (such as enough plugs to charge all of your devices at once during the night), they fully makes up for in atmosphere. The staff are there to make you feel at home and help you in any way they possibly can. The location of the hotel makes it hard to resist as it is as centrally located as you can get! It is adjacent to Syntagma Square, across from Parliament, near the original Olympic Stadium and Lycabettus Hill, and has breathtaking views of Athens' most famous landmark—The Acropolis. If you aren't able to stay here, try dining at the hotel's famous rooftop restaurant, where you can gaze up at the Acropolis throughout your entire meal. Rooms
start at $336 per night.
Where to eat
Please do not leave Athens without having dinner at Dionysos Zonars. Known for its majestic nighttime view of a softly lit Acropolis, this place will go down in my memory as one of the best dining experiences I have ever had. The restaurant itself is massive with several dining rooms, patio seating, terrace seating and a bar, but oddly enough it is extremely cozy. That's because it was designed to feel like several restaurants in one. But the view and the designs aren't the only thing worth experiencing. The meal itself was divine; each course was prepared to perfection. The night we ate here we dined with a group of at least 50 (probably more). Most often when a kitchen is preparing that many of the same plates to be distributed at the same time, the quality diminishes. However, that was not the case here. I can't tell you how much each of us enjoyed the veal fillet and potato puree.
Another place you have to try while in Athens is Yoleni's. But whatever you do, do not call it a restaurant. The owners like to think of it more as a food complex. Initially created as a way to get locally produced Greek products around the world, the store's flagship offers much, much more. When you first enter you'll be greeted by the aroma of cocktails and a variety of meze (Mediterranean appetizers) options. You can order at the counter, and then enjoy it in the adjacent open-air courtyard. On the floor beneath that one you'll find the deli shop that sells fresh meats, cheeses, spreads, handmade pastas and other Greek delicacies that come from all over the country. All of the items found on this level can be purchased online and shipped fresh worldwide. On the levels above that one you'll find an area for cooking classes, the first olive oil bar in Greece, a creative workshop for children and an event hall, where we enjoyed dinner prepared with products the company sells. Yoleni's will soon open up its first U.S. store in Providence, R.I.