Community Calendar August 10 - August 16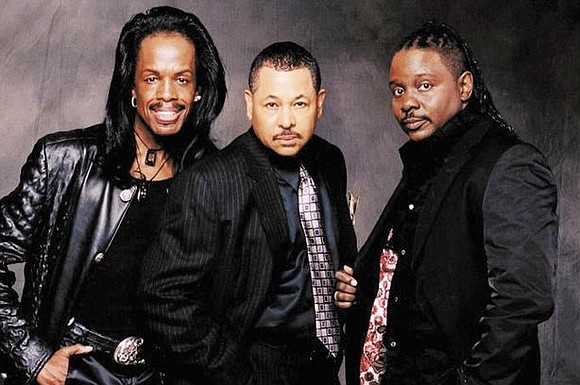 Best of the 90s featuring Bobby Brown, Tone Loc, DJ Kool, Crystal Waters and more, Sunday, Aug. 27, at 7 p.m., The Grand Theater at Foxwoods Resort Casino, 39 Norwich Westerly Rd., Mashantucket, Conn. For information, call 800-200-2882 or visit ticketmaster.com.
FILM
Historic Harlem Parks & Manhattan Recreation Film Festival: 13th Film Screening and Soul Train Tribute Saturday, Aug.12, 6 p.m. to 10 p.m. Richard Rodgers Amphitheater (in Marcus Garvey Park). Concerts, film, history, summer movies and summer concerts. Free. Visit nycgovparks.org/parks/marcus-garvey-park/events.
"Detroit," about the 1967 Algiers Motel incident that launched a rebellion in the Motor City. Check listings.
COMEDY
Dave Chappelle and very special guest, Tuesday, Aug. 15, at 8 p.m., 1260 Sixth Avenue, New York, N.Y. For information, call 212-247-4777 or visit ticketmaster.com.
COMMUNITY
The fourth annual Source 360 Festival and Conference returns to the cultural epicenter of downtown Brooklyn. Thursday, Aug. 10, through Sunday, Aug. 13, Master P, Doug E. Fresh, Roxanne Shanté, Brand Nubian, Lil' Kim, Havoc, Maino, Freeway, Mack Wilds, Charlamagne Tha God, Elle Varner, Mysonne, Casanova, Jay Critch, Nitty Scott MC, Axel Leon, Bianca, Cyn Santana,
Deb Antney, Max Santos and many more will speak or perform. Celebrating innovations in arts & culture, music, film & TV, fashion, sports, business and technology, with hip-hop icons, community and business leaders. Multiple event locations.
Visit TheSource.com.
Come Celebrate the 124th birthday of the Honorable Marcus Garvey at the fourth annual Marcus Garvey Day Festival and 70th annual Marcus Garvey Day Parade in Harlem Wednesday, Aug. 17. Festival begins at the Harriet Tubman School, 250 W. 127th St. at 10 a.m. Parade assembles at Marcus Garvey Park, Fifth Avenue and 124th Street at 5 p.m. Parade starts at Marcus Garvey Park and 121st Street at 6 p.m. Directions: No. 2, 3, 4, 5 or 6 train to 125th Street. For information, visit buyblackcampaign@yahoo.com or call 347-876-0122 or 347-496-3353. Organized by the Afrikan Nationalist Pioneer Movement and the Afrikan International Merchants Agency.
"Hell No! We Won't Go!" Black removal is planned and organized. Gentrification is a crime. It's ethnic cleansing. Community meetings Wednesdays, 7 p.m. at Sistas' Place, 456 Nostrand Ave. "Bed-Stuy, Do or Die!" Dec. 12 Movement and The Choice Campaign. For information, call 718-398-1766.
Hear Imhotep Gary Byrd on 107.5 WBLS-FM weekly with "Express Yourself," Sunday evenings from 7 p.m. to 9 p.m. and simulcast over WLIB 1190AM. The full show can also be heard on HD radio at WBLS-HD2 and at WBLS.com., WLIB.com and iHeartRadio. IGB is also heard on WBAI-FM 99.5 with Radio GBE: "The Global Black Experience" and "The Global Beat Experience," Fridays 6 p.m. to 8 p.m. Archived online at www.wbai.org. For bookings or to reach us about your GBEvent or for comments, email co-editor Nyerere Shannon @ nyerere1@aol.com, find us at Imhotep Gary Byrd on Facebook or follow us on Twitter @GBELIFE or call 212-592-3279.