Make America Great Again—Trump Must Go! #28
EDITORIAL | 8/10/2017, midnight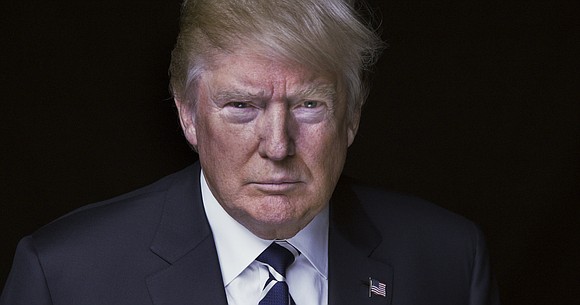 As usual, we were not contacted by CNN for its recent poll that showed President Trump's lowest approval rating to date. On Monday, the president notched his 200th day in office and his approval rating dipped to 38 percent.
Some of the other numbers gathered by the poll were no less rewarding for Trump with only 24 percent of Americans feeling strongly positive about his performance.
Even the president's performance rating among Republicans has fallen from 73 percent in February to 59 percent, the poll indicated.
In the past, as many of our readers know, we've expressed our suspicion about polls, voiced our reservations when we are rarely asked our opinions about pressing issues facing the nation.
But on this occasion with Trump's ratings tanking with each passing day, with each poll, let us add our disapproval, whether contacted or not.
There is very little that we approve of when it comes to evaluating the president. We are still waiting for him to pass a major piece of legislation, appoint someone to an agency who is not predisposed to dismantle it and tweet something that benefits the majority of Americans and not just his hoodwinked base, which is showing some signs of erosion.
Although Trump has gloated about the rise in employment and securing the country's borders, we know these perceived improvements come at a cost, and his latest immigration policy with its drastic uptick in blocking Muslims is a case in point.
The president's stance on unions has not been hailed by members, though he must be pleased by the recent vote in Mississippi where Nissan workers voted down UAW representation. But that defeat may have come as a result of the harassment and intimidation that has been central to the Trump crusade.
At the moment, the president is enjoying a 17-day vacation at one of his golf courses in New Jersey, but for the most part his mind has been on vacation and his venom has been working overtime since he arrived in the Oval Office. His golf score is nowhere near under par and can be compared to his performance in office.
We know the president will scoff at not just the CNN poll but also the latest report on climate change, believing the findings to be no more than a "fabrication."
We don't need polls to register our complaint about Trump's performance because each week we set aside space to alert our readers that to Make America Great Again—Trump Must Go!