North Korea says Guam strike plan ready within days
Euan McKirdy, Zachary Cohen and Ivan Watson, CNN | 8/10/2017, 7:31 a.m.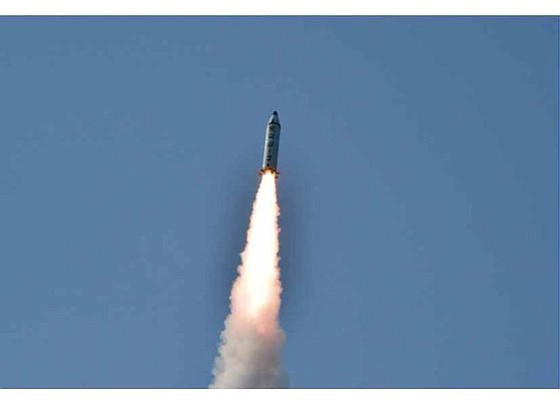 (CNN) -- A North Korean plan to fire four missiles near the US Pacific territory of Guam will be ready for Kim Jong Un's consideration in days, state media has reported, as an unprecedented exchange of military threats between Washington and Pyongyang intensifies.
The intermediate-range missiles would be fired east and over Japan before landing around 30 to 40 kilometers (18 to 25 miles) off the coast of the tiny island if the plan is implemented, according to state-run KCNA. Guam is more than 3,000 kilometers from North Korea.
The plan is the latest provocation in a back-and-forth with Washington, which came to a boil on Tuesday when US President Donald Trump appeared to threaten nuclear war on the pariah state.
"North Korea best not make any more threats to the United States," Trump said. "They will be met with fire, fury and frankly power the likes of which this world has never seen before."
The North Korean threat has been on the Trump administration's foreign-policy agenda since the President took office in January, but it has taken center stage since Pyongyang tested two intercontinental ballistic missiles last month that it says are capable of hitting the US mainland.
North Korea responded to Trump's comments through a state media report, criticizing the US President for having "let out a load of nonsense about 'fire and fury,'" and accused him of "failing to grasp the on-going grave situation."
The report states that "sound dialogue is not possible with such a guy bereft of reason and only absolute force can work on him."
North Korea has also slammed US and UN sanctions placed on the country over its recent increase in missile testing, and has used those measures to justify its renewed aggressiveness.
White House streamlines messaging
The sudden escalation in tensions in the past week came after US intelligence analysts assessed that North Korea had produced a miniaturized nuclear warhead, according to multiple sources familiar with the analysis of North Korea's missile and nuclear program.
Such a development would mean North Korea is a step closer to having the capability of striking the US with a nuclear-tipped missile.
There is no indication that the Hwasong-12 missiles mentioned in the Guam plan would be tipped with nuclear warheads.
The White House was accused of sending mixed messages on its North Korea stance, with Trump's fiery comments juxtaposed with US State Secretary Rex Tillerson's more diplomatic approach, which focused on dialog.
But those message are beginning to converge.
Tillerson on Wednesday backed Trump's comment while trying to allay fears that a military confrontation was imminent.
And US Defense Secretary James Mattis on Wednesday also supported Trump's controversial remarks.
"The DPRK should cease any consideration of actions that would lead to the end of its regime and the destruction of its people," Mattis said in a statement Wednesday, using an acronym for North Korea.
Trump's comments have been slammed as incendiary by his political opposition as well as some foreign powers, but have been supported by others.