In the persistence, healing comes
Beverly Oliver | 8/10/2017, 11:06 a.m.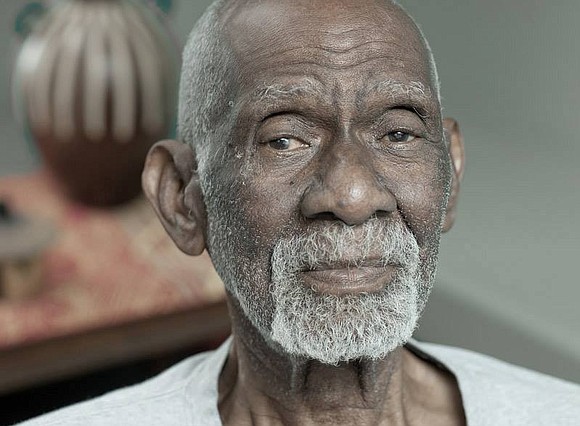 Adio Kuumba Akil stands 5 feet tall with a gargantuan persistence that brought herbal medicine specialist Dr. Sebi and his cures for cancer and sickle cell anemia to scores of people in the U.S. Knowledge of Sebi healing women of cysts and cancer without surgery convinced her to pave a path for him from St. Croix's Garden Holistic Institute, where she met him, to a larger platform on the mainland. Cities on the East Coast were mainstays on Sebi's speaking circuit, the Community Warehouse in Washington, D.C., was a frequent venue. But on the anniversary of Sebi's death (Aug. 6), two things come to light: his reluctance to practice natural healing on a large scale in the U.S., and why Akil, facing Sebi's staunch resistance, insisted on having him here anyway.
"I held Dr. Sebi in great esteem," said Akil from her home in Brooklyn. "And because of what I learned from him in St. Croix. I said 'Come to the states. We need this information in the states.' And I knew because of my own issue with the cysts in my breast and also because I knew of other young women who had them in their breasts or female organs. He had been helping to heal people of some of the basic illnesses like colds, and because he was helping people get rid of cancer, high blood pressure, diabetes, I was like, 'You've got to come.'"
In the early 1980s, Akil managed public events on the top floor of the Community Warehouse, a food co-op in D.C. Her late husband, Adisa Kuumba, helped manage the sale of natural foods and herbs on the first level. "Sebi was there on and off for three years and actually staying at the warehouse," Akil reminisced. "He had his own room there. Sebi prepared herbs when he was at the warehouse and he also taught workshops about how to prepare herbs."
"It was a great co-op," said Duku, owner of the Blue Nile, a botanicals store now celebrating 40 years of selling herbs and books on Georgia Avenue in D.C. "That's where I bought my herbs wholesale. Whatever herbs the warehouse didn't have, Dr. Sebi bought them from me."
Yet before buying any herbs from the Blue Nile or the Community Warehouse, Sebi would have to get back to the U.S.
In the late 1970s and early '80s, the ideals of the Black consciousness movement lingered in Black American communities, but by 1982, when Sebi met Akil, he shunned the idea of branching out with his compounds and practice in those places. Recounting those days while retired in Honduras, Central America, he said, "I was reluctant to go to the United States because when I began healing in Los Angeles, I noticed that there were many other healers besides myself that were practicing herbology, and I heard of many more in New York. I was not encouraged to come because of the fierce competition among healers all over the United States. Not only that, I noticed a lot of the American healers were recommending vitamins, enzymes and proteins, as well as many herbs that are artificial or hybrids."
He found more common ground with Caribbean healers and teachers, such as Dr. Abdul and Bongo Hu I of the Garden Holistic Institute, a training facility in Frederiksted, St. Croix, Virgin Islands. Akil recalled the curriculum of Sebi's peers. "Dr. Abdul taught you healing through food, so this was natural healing through what you eat," she said. "And that is how to prepare it, how to grow it, when to eat and when not to eat. With Bongo Hu I, who is a pharmacist and an herbalist, I learned more about the properties and the technical aspects of herbs and the effect of them on the body."
She trained in Frederiksted's mountainous rainforest, approximately 1,400 feet above sea level. "It was a school where you could learn everything in the natural realm," she said. In 1981, she received a certificate in Natural Healing and Food Therapy from the Garden Holistic Institute. The following year she witnessed a resolved Sebi relocate to the U.S.
Since their days at the Institute, Akil and Sebi experienced parallel successes in natural healing and nutrition—Sebi with his African Bio Mineral Balance therapy, which continues to sell worldwide, including Europe, and Akil with her company Praises Enterprises.
"Dr. Sebi actually taught me how to make salves, how to make hair products, how to make skin products and how to make tonics," she said. "And today I do food therapy and that's helping people lose weight and get rid of diseases through what they eat."
And even though Sebi died a year ago, Akil, in sustained true fashion, continues to advocate to clients and public audiences the holistic lifestyle he encouraged. "Dr. Sebi helped create a world for me and for many others," she said. "It's a beautiful thing to see the picture that he painted 40 years ago still continue to manifest today and then seeing many young people going down the same road with the ability to create products because they feel empowered."
Consumer researcher Nielsen confirms that trend with data that show millennials (people born between 1982 and 2000) are far more open to alternative medicine and holistic lifestyles than previous generations. Perhaps credit is indeed due Sebi for his part in affecting those attitudes in the U.S., and to Akil, who emerged a victor with her heartfelt pitch to Sebi more than 35 years ago.
Beverly Oliver is a writer based in Los Angeles, Calif. She is the author of the book, "Sojourn to Honduras Sojourn to Healing: Why an Herbalist's View Matters More Today Than Ever," which features the life of the late pathologist and natural healer Dr. Sebi. She also served as production assistant on the Peabody award-winning radio documentary "Wade in the Water: African-American Sacred Music Traditions."