Trump's words or war...'caught between two maniac
Herb Boyd | 8/10/2017, 10:31 a.m.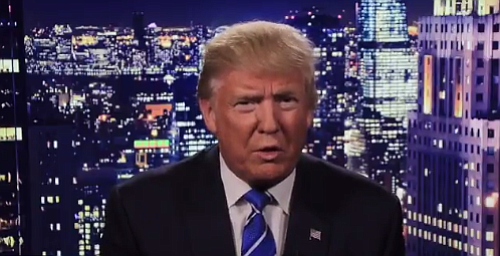 President Trump ratcheted his rhetoric to its most militaristic edge Tuesday, warning North Korea to end its threat against the U.S. or face the "fire and fury and frankly power, the likes of which this world has never seen before."
His remarks were apparently prompted by a comment from a North Korean representative who said that Pyongyang was considering and "carefully examining" a plan to launch missiles at Guam.
Guam is an unincorporated and organized territory of the U.S. located in the Western Pacific Ocean. Approximately 162,000 people reside on the island, who are American citizens by birth.
"North Korea best not make any more threats," Trump told reporters at his Bedminster, N.J., golf club, where he is vacationing, indicating the threats had exceeded "a normal state."
The war of words comes in the wake of news that North Korea had produced a miniaturized nuclear warhead capable of fitting on its ballistic missiles. Moreover, there were reports that the "rogue" nation also had expanded the range of its missiles, and some could reach New York City.
Meanwhile, the U.N. Security Council unanimously approved new economic sanctions against North Korea, and there was a quick response from the government of Kim Jong Un promising to retaliate "thousands of times" against the U.S.
With his approval rating hitting a new low, the showdown with North Korea, even if no more than heated language, may give Trump the bump he needs to keep his base content. But it may take more than a war of words to end the loss of hardcore followers.
This latest contretemps brings the two nations about as close to conflict since the ending of the Korean War in 1953, though there has been no cease in the tension between them.
A tweet from film director Ava DuVernay expressed some of the trepidation the residents of Guam must feel: "caught between two maniacs."