TWU continues to push de Blasio on MTA funding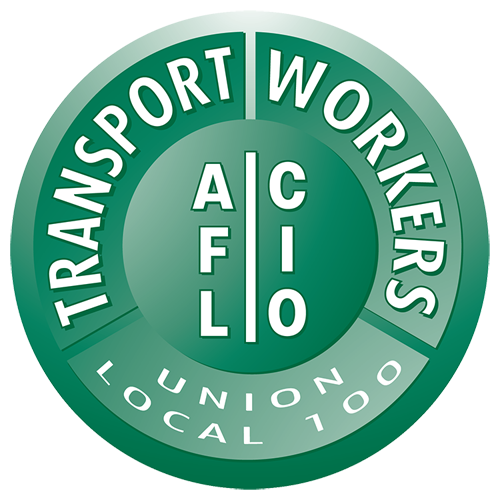 For the past several weeks, while New York State Gov. Andrew Cuomo and New York City Mayor Bill de Blasio engage in a tug-of-war over the MTA, TWU Local 100 has directed their ire toward the mayor. The union representing transit workers wants the mayor to pay his fair share to fix public transportation and have aired their issues via a media campaign.
The union has run ads in local newspapers and television stations depicting de Blasio as avoiding responsibility for his role in funding the MTA to curtail the so-called summer of hell for straphangers. One ad shows de Blasio standing in a subway car doorway dressed as Pinocchio with the headline "Liar, Liar, Tracks on Fire" stating he could "help reduce train breakdowns, signal failures and track fires" by allocating some of the city's $4 billion surplus.
A television ad that could be seen on local news channel NY1 features riders looking into the camera and telling de Blasio to match Cuomo's MTA funding and stop playing a political game with New Yorker's lives.
This Tuesday, the union submitted testimony to New York City Council Member Ydanis Rodriguez, who presided over the MTA oversight hearing at City Hall.
TWU Local 100 Secretary-Treasurer Earl Phillips said the union supports de Blasio's plan to raise taxes on high earners to help fund the MTA but believes it isn't enough.
"We support the idea of the state Legislature imposing tax on millionaires to sustain the subway system," said Phillips in his testimony. "Millionaires—and the big developers putting up high-rises in the city—should contribute more. If the Legislature in Albany can pass such legislation, God bless them. Get it done. But that is a long-term solution."
Phillips blasted the mayor for not coming up with a plan that addresses the current emergency and, according to him, leaving city residents dangling in the wind.
"Mayor de Blasio is calling on the state Legislature in Albany to pass new legislation raising transit funds," said Phillips. "It's like looking out the back window and seeing your garage on fire and calling the Albany Fire Department 153 miles to the north and then sitting down and watching the flames."
Phillips continued, "The MTA has a comprehensive action plan that needs to be funded—now. It puts more 'boots on the ground,' more workers to inspect subway cars, inspect signals, maintain train parts and systems, remove trash from the tracks so fires aren't sparked."
TWU Local 100 Vice President of Maintenance of Way Tony Utano was more direct at an MTA Board of Directors meeting in late July. During his testimony, Utano told the board, "No more political games, no more avoiding responsibility. What's fair is fair. If the Mayor doesn't want to pay his fair share, city board members should just walk away and resign."