Black leaders speak on Charlottesville violence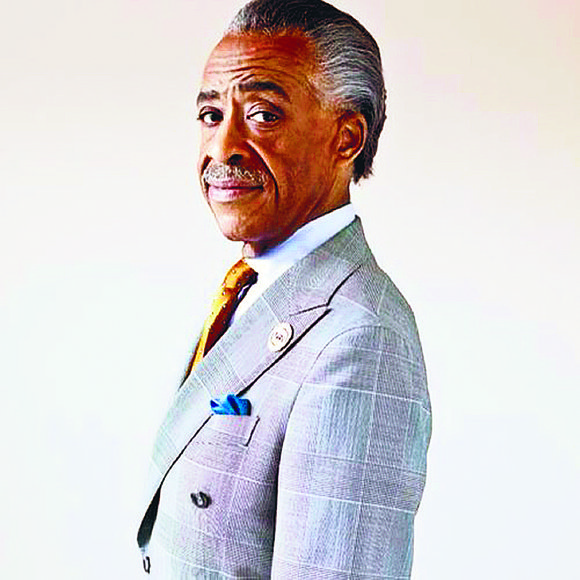 We live in a world where Black people are targeted for death and destruction; and in a country where there are hundreds of statues and monuments are dedicated to the confederacy, we cannot be surprised when moments such as these happen-- in fact, Charlottesville is a confirmation of the violence that Black people must endure from day to day. While the President and his advisors significantly contribute to the lack of safety that Black folks experience and are accountable for incredible harms inflicted on communities of Color, they are mere symptoms of white supremacy and xenophobia, which are far greater enemies than just one Administration. We call on everyone to pay attention to the ways white supremacy manifests in our workplaces, our schools, and our homes. It is necessary that the horror that many people are expressing turns into tangible action to improve the material conditions of Black folks in this country.
Rev. Al Sharpton
"The current state of emergency in Charlottesville and loss of lives is a scathing reminder to us all that the fight for justice is not over – we still have so much more to do. But we cannot forget that this is also a symptom of the rhetoric the Trump Administration has supported since the Presidential Election and into the White House, promoting violence, attacking civil rights, and allowing organizations backed by bigots to thrive.
The National Action Network calls on President Trump to address the causes of these events, denounce the white supremacists at the very heart of this conflict, and start working towards peace.
On August 28th, NAN, along with faith leaders of all ages, will unite at the Martin Luther King Memorial to send a message that religious communities will not stand by idly as atrocities like these are committed and rights are stripped from people in their congregations including voting rights, health care, economic opportunity, criminal justice rights, and more. We stand with the counter-demonstrators in Charlottesville, and will continue to fight for justice across the country.
Rev. Jesse Jackson
President Donald Trump offered the citizens of Guam in the face of provocation an assurance of safety; he should do the same for the citizens of Charlottesville, Va., in the face of provocation.
To be silent is to encourage the militaristic, hateful, un-American behavior we are witnessing in the streets of Charlottesville as hundreds of neo-Nazis, Klansmen and their supporters gather in that historic college town.
They must not be given a comfort zone. The President must condemn this invasion of hate in the strongest terms.
At the same time, we must make absolutely sure we do not resemble these club wielding lost souls in any shape or form in our words or deeds. We must follow Michelle Obama's beautiful advice.
"When they go low, we go high."
We must resist their evil effort to drag America backward not with bricks and bats but with conscious righteousness, truth, faith and love, the weapons we have always used to overcome on our way to the mountaintop.