A rogue president
Herb Boyd | 8/17/2017, midnight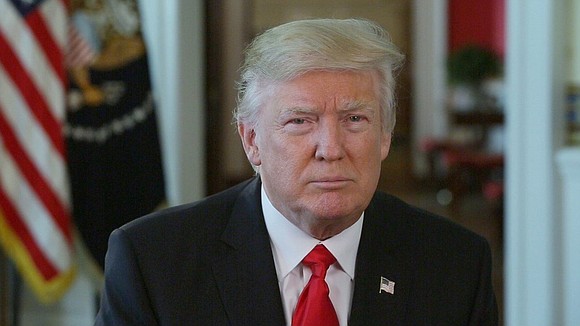 The fissure in the nation's race relations experienced a more tragic chasm in Charlottesville, Va. over the weekend, and it also signaled a further collapse of the Trump administration.
Trump's attempt to anneal the division and repair his initial comments about the violence in Charlottesville that left one dead and many injured only made a bad situation worse.
Day by perilous day, Americans have watched and listened to a tone-deaf, clueless president who, instead of calming the fuming discontent that recently erupted, has exacerbated it, dumbly equating white supremacists and the Klan with the counter-protesters. His insistence on mentioning the alt-right in the same breath as the so-called alt-left is indicative of a presidency not only gone "rogue," as several pundits have noted, but also one on the verge of complete disintegration.
Nothing was more disturbing than to see the president in vitriolic exchange with members of the press Tuesday at Trump Tower, where he continued to declare that "many sides" were to blame for the violence in Charlottesville.
"You had a group on one side that was bad, and you had a group on the other side that was also very violent, and nobody wants to say that, but I'll say it right now," Trump fired back at reporters.
At the core of the protests in Charlottesville was the removal of Gen. Robert E. Lee's statue, an eternal monument to the Confederacy legacy. Of the facts, the president said he required before addressing the issue, the ones about Lee are indisputable. "This week, it is Robert E. Lee and this week, Stonewall Jackson," Trump stated. "Is it George Washington next? You have to ask yourself, where does it stop?
Trump added, "George Washington was a slave owner. Are we gonna take down statues of George Washington?" He went on to note there were many other people among the neo-Nazis and white nationalists who were not members of the group.
When a nation has a leader who equates white supremacists with counter-protesters, blaming many sides for the turbulence in Charlottesville, and berates the CEO of Merck for leaving his manufacturing council, it is clear we have an administration not only in a crisis but also one that his galloping precipitously over a cliff, and determined to take all of us with it.