Harlem Junior Tennis program offers instruction to up and coming players 
VINCENT DAVIS | 8/24/2017, 6:15 p.m.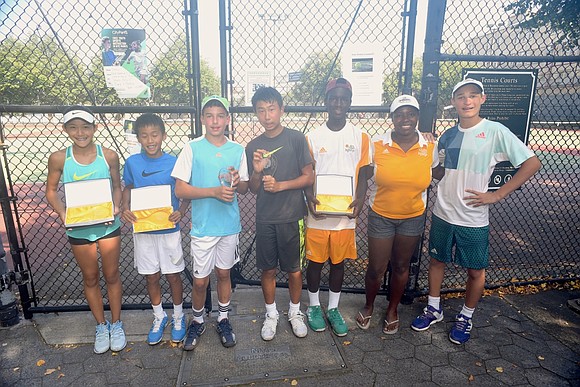 The Harlem Junior Tennis and Educational Program, a not-for-profit organization, introduces tennis to a great number of youth each year. Boys and girls from 7 to 18 years of age learn the game of tennis from a staff of certified instructors who've competed either on the collegiate or professional level.
"We offer student athletes experience on the courts and tutorial educational programs to assists in their development in sports, school and life," said Simone Spigner, the program's director of Grass Roots Tennis. Affordable private lessons are also available to every level of player, from children who have never played before to children who travel nationally and internationally to compete in tennis tournaments.
The program utilizes the Frederick Johnson courts on Adam Clayton Powell Boulevard between 150th and 151st streets, a block away from Esplanade Gardens.