Make America great again—Trump Must Go! #30
EDITORIAL | 8/24/2017, midnight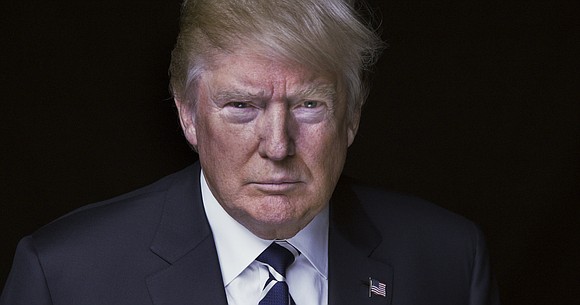 What has long been an axiom for political pundits is the direct connection between American domestic and foreign policy. President Trump's speech Monday evening at Fort Myer is the latest evidence of what happens on the nation's streets having implications beyond our shores.
The speech, coming on the heels of the violence in Charlottesville, was a perfect opportunity for Trump to patch up his mess about "many sides" to blame for the melee—without ever mentioning the incident.
But if you read between the lines, or between the lies—to give a nod to the title of the recently departed Dick Gregory's posthumously published book—it is clear that Trump may have had Afghanistan as the main topic, but his allusions were focused on correcting his missteps, his tone-deaf responses to Charlottesville, particularly the tragic death of Heather Heyer.
It was hard not to think of Heyer when Trump said, "A wound inflicted upon a single member of our community is a wound inflicted upon us all. When one part of America hurts, we all hurt. And when one citizen suffers an injustice, we all suffer together."
The assembled military and the nation heard the president read a speech that bore none of the acerbic tone and insensitivity that often emanates from his tweets. However, we have no guarantee that those rants are by any means over.
We wonder how Heyer's mother felt hearing Trump say, "Love for America requires love for all of its people." Or when he added, "there is no room for prejudice, no place for bigotry and no tolerance for hate." How wonderful these sentiments would have sounded had they been delivered when the wound was fresh.
There were moments during the speech that echoed the heartfelt words that often resonated in Obama's speeches, and they were completely out of character for a man so bereft of compassion. We doubt whether Trump has experienced a critical situation, thereby altering an outlook that too often is mean-spirited.
A few days from now, if not a few hours, Trump will return to his tweets, and that will furnish us with the information we need to see the extent of his change, or why we should continue to chant that "to make America great again—Trump Must Go!"