Sharpton leads 'Ministers March for Justice' in DC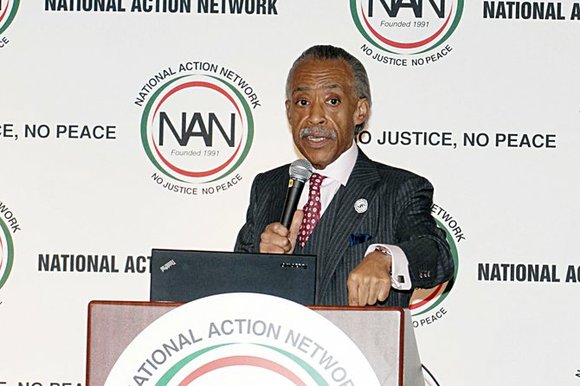 Rev. Al Sharpton and the National Action network gathered with clergy from across the nation in Washington D.C. for the "Ministers March for Justice" on Monday.
The event brings together 1,000 ministers, rabbis, imams and civil rights leaders who say they are not pleased by the lack of leadership in the current White House under President Donald Trump. They are also advocating for others to speak up.
Falling on the anniversary of the March on Washington, the group aimed to highlight the recent incident in Charlottesville, Va. where white supremacist, neo-nazis and the KKK clashed with counterprotesters resulting in one death and multiple injuries. The march also voiced outrage over Trump's recent pardon of Arizona Sheriff Joe Arpaio, who was convicted of racial profiling.
Faith leaders unitde under Dr. Martin Luther King, Jr. memorial and marched to the Department of Justice.
Sharpton said the ministers reaffirmed their commitment to the social justice movement and hold both the Trump administration and Attorney General Jeff Sessions accountable in the wake of an increase in hate crimes, mass incarceration, and discrimination.