James Edwards, consummate actor and war veteran
Herb Boyd | 8/31/2017, 11:17 a.m.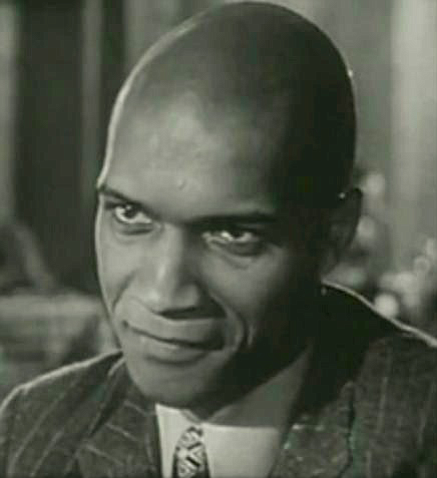 The recent death of Dick Gregory and citations from his book "Nigger" brought to mind the actor James Edwards. The first time I heard nigger in a movie was in 1949, when Steve Brodie called Edwards a "yellow-belly nigger." The film was "Home of the Brave," about the relationship between Black and white soldiers during World War II.
Producer Stanley Kramer, rather than have a Jewish character as in the original play, substituted an African-American soldier. Racism was now the problem leading to the character's mental breakdown, not anti-Semitism.
Film authority Donald Bogle, in his book "Blacks in American Films and Television," cites Edwards' performance as the picture's real source of power. "His tension, restlessness, sensitivity and admirable attempt to connect to or at least understand a white world that has continually rejected him make this a fascinating movie," Bogle wrote. He doesn't mention the scene with Brodie.
This film was just one of many in which Edwards was a featured actor. Born March 6, 1918, in Muncie, Ind., Edwards majored in psychology at Knoxville College in Tennessee but switched to drama as a student at Northwestern University, receiving his master's degree in the discipline. Among his early roles as performer in college was in a Federal Theatre Project, which was part of President Roosevelt's WPA to help struggling artists.
Edwards' performance as a soldier was given additional authority because he was a first lieutenant in the Army during World War II. Portraying a war hero almost got him type cast, beginning with his stage role in "Deep Are the Roots."
During his war days, Edwards face was badly disfigured in a car accident, and for months he was hospitalized as he underwent plastic surgery. To remedy the onset of depression, he followed a doctor's suggestion that he try his hand at public speaking, which later morphed into acting.
As noted above, he eventually won the part in the play "Deep Are the Roots" after being an understudy for the lead role. Then he secured his most important role as Private Peter Moss in "Home of the Brave." Despite this stunning debut, Edwards' career failed to take off as he had hoped. His progress was slow, and it was not until 1951 and "The Steel Helmet" that he got another decent part.
The same year "The Steel Helmet" was released (he had a role in "Bright Victory," which was also released in 1951), Edwards was summoned to testify before the infamous House Un-American Activities Committee. He was asked to denounce Paul Robeson, who was internationally known for his stand against racism and his support for radical politics. Edwards refused.
In effect, another Black man was blacklisted, and producers and directors shied away from him as they did many others who were accused of being in cahoots with communists. When he wasn't up for a part, Edwards was more than a competent writer, and his book "Silent Thunder" was adapted into a movie by John Barrymore.
Even so, Edwards was able to get some minor parts in such films as the "Battle Hymn" (1957), "Men in War" (1957) and "Pork Chop Hill" (1959), all war films. There was more uniform and battlefield duty in "The Manchurian Candidate" (1962).